On 4/11/2010 12:27 AM, LDosser wrote: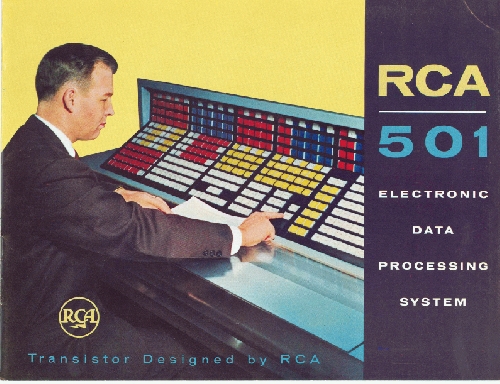 http://archive.computerhistory.org/resources/text/RCA/RCA.501.1958.102646273.fc.lg.jpg
Hmm - I may have seen one of those. At one point in '65 the outfit I was working for needed more capacity so one Saturday I was loaded into a cab with a couple dozen tapes to borrow the 70/45 at NIPSCO (Northern Illinois Public Service Co).
They still had their pre-Spectra system (just in case) and it looked a lot like that.
That trip was my intro to RCA's high-speed tape drives - which, as I discovered, meant that if they glitched they could suck about 250' of tape into a vacuum column faster than an operator could say
****
, and pack it so tight that it took a letter opener to pry out.
By the third time it'd stopped being even mildly interesting. (Hit the COIN button, abort the run, pry the tape out of the drive, rewind the other drives, mount a backup tape, and re-start the program. Ugh. :(
--
Morris Dovey
DeSoto Solar

Click to see the full signature.