On Mon, 27 May 2013 10:26:46 -0700, Roy wrote:
Funny you mention that, because I fell back into the stone age building a rustic "plow" out of a chunk of wood: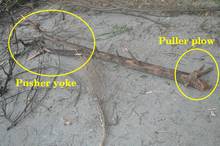 I used the yoke end to push the piles into bundles: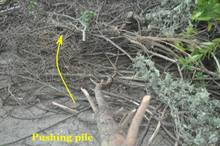 And, I used the barbed end to tease the tangled mess apart: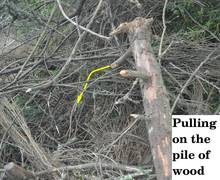 Once I got the pile manageable, then I moved into the rope age, which did the bulk of the distance moving.
And, when it was all almost cleaned up, only then could I move into the wheelbarrow and broom age to clean up the aftermath.
It was then a hot shower and poison oak detoxifying step.