posted on August 20, 2017, 8:37 pm
The scenario: a 1960s apartment with a windowless bathroom which looks a bit like this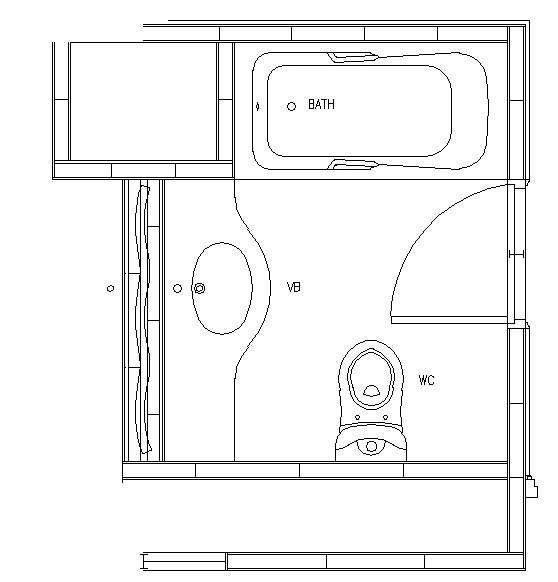 http://www.iklimnet.com/hotel_design/pictures/bathroom_plan_6.jpg
Not shown on this stock plan is a hollow column which is on the wall behind the door hinge and goes from floor to ceiling and continues up and down from basement to roof carrying services between the floors. There is a ventilation grille in this column on the side which faces away from the bath and the opening door. There has never been an extractor fan in this bathroom and frankly the vent is insufficient and doesn't do very much to clear steam or prevent condensation.
My intention is to fit an extractor fan into the column in place of the vent and to insert a ventilation panel into the door to allow air to be sucked into the bathroom from elsewhere in the apartment when the extractor fan is working.
Any obvious pitfalls?
It's been suggested that installing the fan on the side of the column facing away from the bath would be less efficient than installing it on the side facing the bath. I'm not convinced it would make any difference when the bathroom door is closed but putting the fan in the new position would obstruct it when the door is open. If it were better for the fan to face the bath I could easily fit a blanking panel over the vent and cut a new hole for the extractor on the opposite side.
Clearly the column is intended to ventilate this and everybody else's bathrooms but are there likely to be any problems resulting from forcing damp air out in this way?
For the avoidance of doubt no building regulations apply since this is all taking place in a country which has never heard of the things but I want to do a good, safe and efficient installation in any case.
Any thoughts?
Thanks,
Nick