On Sun, 19 Jun 2016 15:54:36 +0000, John McCoy wrote:
Well, there is an alternative with a bit of luck - an
*old*
contractors saw from Delta. It's small enough to be called a benchtop, but it weighs a ton and the motor is external. I have the 1948 model and it's very compact and built like a tank. Even has an overhead blade guard. Like all saws it needs a better miter gauge and a sliding table.
There is one flaw - the blade is fixed and the table moves, but I seldom need to move it. Here's a link to a picture and no, I don't have the jointer.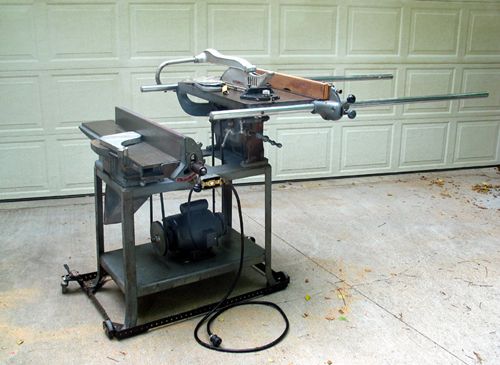 http://vintagemachinery.org/photoindex/images/7063-A.JPG
--
When fascism comes to America, it will be wrapped in the flag and
carrying a cross.

Click to see the full signature.