I have crossed this lake many times. One night, it was so calm, the water so mirror-like, that the stars in the sky reflected downward into the water, effectively doing away with any sense of the horizon. Outer space travel. Then the Northern Lights lit up, almost knocking me on my ass. I could almost hear them.
It's been a tad frosty up there this winter, she's frozen over.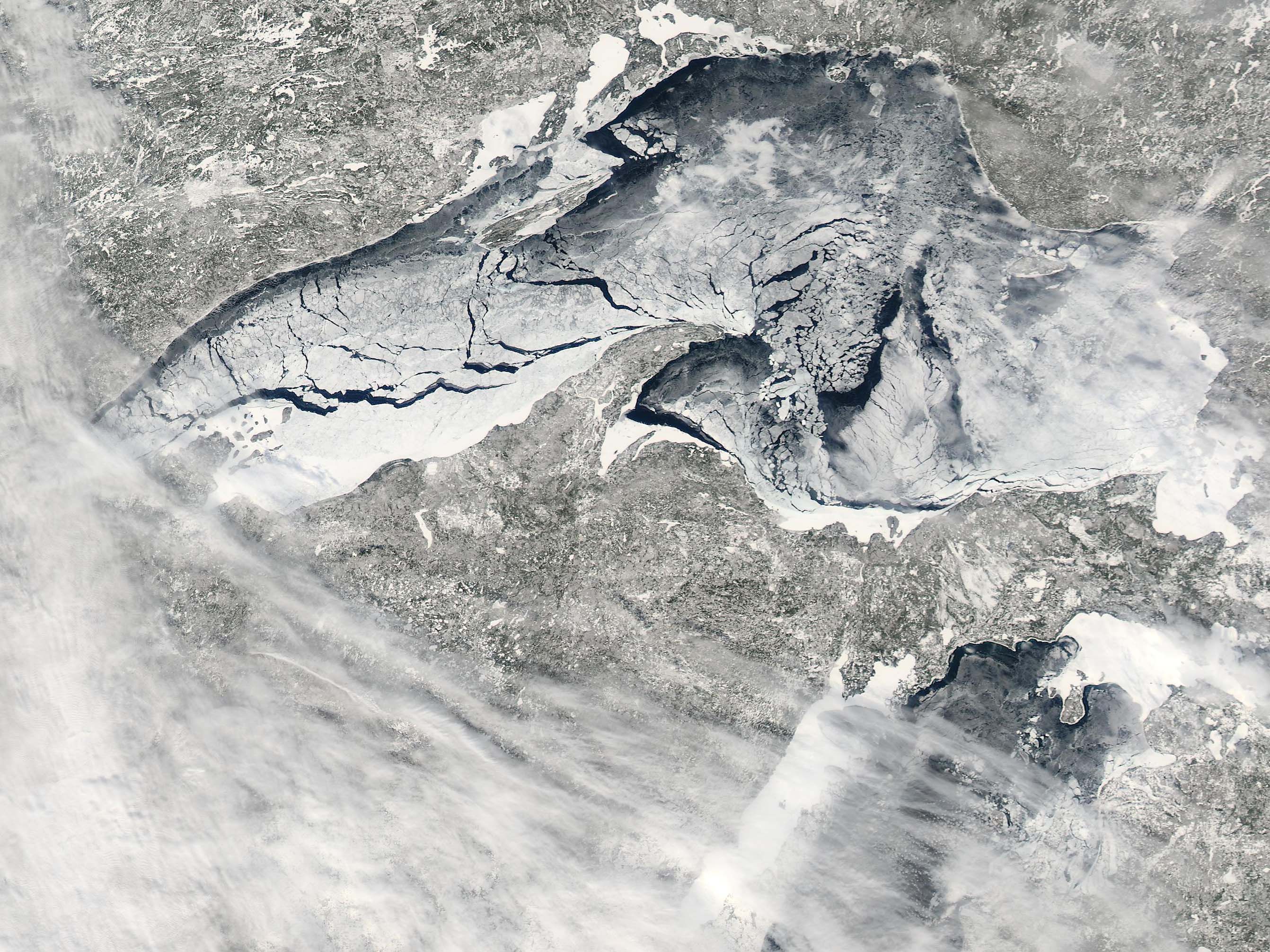 http://www.sott.net/image/image/17966/full/Lake_20Superior_20ice_20Mar3_09.jpg
here's a bit more info on that Superior of Lakes... for those who are interested.
http://www.great-lakes.net/lakes/ref/supfact.html