posted on June 2, 2016, 1:17 pm
It's time to build another bed. My (adult) daughter would like something like this: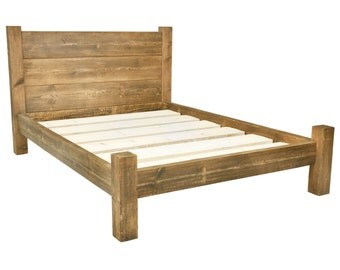 https://img0.etsystatic.com/052/0/9004699/il_340x270.711920270_c0a1.jpg
I think it would be really cool to make it out of reclaimed wood, but I don't know anything about obtaining it. I can cut it to size (rip and crosscut), but I don't have a planer or jointer, so the wood would need to milled to my specs.
I called a local reclaimed wood supplier and they said that their typical minimum is $1000, but they might go lower. Obviously they need a cut list before they can give me a quote. They don't stock any boards, everything is milled to order.
I'm looking to the experts here for the pros and cons of building this bed with reclaimed lumber and also for some suggestions on sourcing the material.
Thanks!