That just means that the bait for the trap should change from something meaty earlier in summer and something sweet in late summer. That is because they are actually beneficial by eating other bugs.
So when they made a nest in my eave, I let them be, and have not tried the traps. I heard they do not reuse the same nest, and they are NOT back this year.
The few that did get lost in my home had nothing to eat or drink, so they were on their last legs. This German yellowjacket did not hardly energy to move, much less fly away: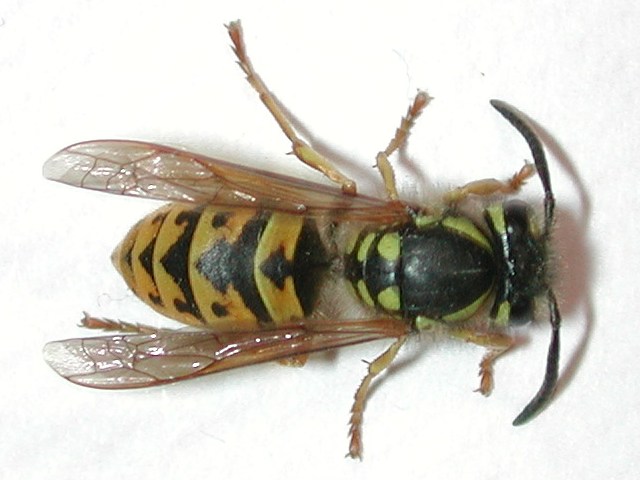 http://efflandt.freeshell.org/wasp2.jpg
Although, I have run across some sort of yellowjackets in the woods that live in the ground that can be nasty if disturbed. They can sting repeatedly (one was humping my ankle).
--
David Efflandt - All spam ignored http://www.de-srv.com /