Hi,
Most older microwaves have used a 120 volt 15 amp fuse or an 250 volt 15 amp fuse. Newer higher power microwaves have switched to a 250 volt 20 amp fuse.
http://store.yahoo.com/cgi-bin/clink?a-1appliance+tSwkBf+20ampfuse.html
If the end of the fuse is burnt a bit, the fuse holder may be not holding the fuse tight enough and the end of the fuses get burnt/scratched a little.
http://www.applianceaid.com/micro.html#common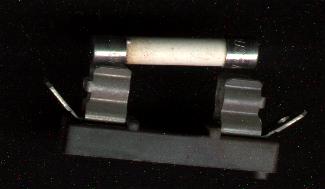 http://www.applianceaid.com/newpics/fuse_fuseholder.JPG
Fuse holder may need to be changed as well.
jeff Appliance Repair Aid http://www.applianceaid.com /