wrote:
:Bob wrote: :> There was an article in Saturday's paper about our local library :> considering lending tools as well as books. It mentioned such :> things as cement mixers, saws, etc. :> :> At first, I thought it was an interesting idea, but on second :> thought I imagined how those tools could, and probably would, be :> abused by people who don't know how to use them or care for them, or :> just don't care. :> :> For example: :> "I didn't know you weren't supposed to cut tile with a skill saw". :> "I didn't realize there were nails in that old 2 X 4 - but the saw :> cut them pretty good". :> "Rain wasn't forecast, so I thought it would be okay to leave the :> miter saw outside since I was going to use it in the morning". :> "I thought I'd washed the concrete mixer pretty good - guess not". :> Etc - etc. :> :> Then there is the liability problem: :> "Your Honor, nobody showed me how to use that router well enough, :> and that's how I lost a finger, and why I am suing the city". :> :> The article said there are other libraries that loan tools. Is :> anyone aware of this practice and how it works in reality? :> : :The Berkeley library has a branch that loans tools. Post-hole diggers, :scaffolding, pressure washers, ladders, hand tools, whatever. : :Consequently, there are no tool rental stores in Berkeley.
There used to be at least one rental store, down on San Pablo sort of near Channing, IIRC. Are they closed now? They had stuff you wouldn't be able to get at the TLL, I think. : :How about libraries loaning tables and chairs for a reception? Trucks or :trailers for that one-time move? Heck, why not limousines for the prom? :Small airplanes for drilling holes in the sky on a lazy weekend? Deep-sea :fishing boats? Clowns for your three-year-old's birthday party? : :I am not in favor of buring books. Most library administrators, however, :should be herded together then somebody strike a flint.
Redneck?? In Berkeley?? Takes all kinds.


Sounds par for the course in Berkeley.

Librarians are the most underpaid, underappreciated of all public servants.
The quote from H. Rap Brown is that the solution to the problems in the American Education System is to tie the administrators to their desks, burn the buildings down, and start over again. It is painful that this solution would still work 40 years later. But I will go into the inferno to save the Librarians.
Dick

posted on May 13, 2008, 12:11 am
Dick Adams wrote:

...one of the secret masters of the world: a librarian. They control information. Don't ever p**s one off. - Spider Robinson
-- aem sends....

posted on May 5, 2008, 12:01 pm
on 5/5/2008 6:44 AM Bob said the following:
The rental stores just tell you how to turn it on, in most cases, too.
--

Bill
In Hamptonburgh, NY

Click to see the full signature.
posted on May 5, 2008, 12:53 pm
I wish someone would develop a commercial version of the USAF's auto hobby shops.They had garage bays with basic tool sets,and a tool crib for loaning special tools. It would be nice to have a place to do some repair jobs I can't do in the parking lot.
But,as others have mentioned,liability would be a problem.
I wonder;do USAF bases still have the auto hobby shops?
Click to see the full signature.
posted on May 5, 2008, 10:13 pm

Nellis AFB did that last time I was there, about five years ago. There were Federal prisoners on the base and the Arts and Crafts Center had inmates working there.
The center allowed folks to come in, take a safety lesson and use a complete wood shop. Inmates actually built my garage cabinets THAT I purchased through the Arts and Craft Center.
The prison has closed and prisoners moved.

posted on May 6, 2008, 3:37 am

I wouldn't have thought they would just leave them there on the honor system :-)

posted on May 6, 2008, 4:06 am
wrote:

Some of the inmate orderlies had access to places; even staff needed military escort.
And you wouldn't have thought how many pregnancies occurred on that base...while they were there :-/

posted on May 6, 2008, 6:08 am
wrote:

I was taken to the hobby shop on Nellis AFB circa 1968 by an airman neighbor. We rounded a corner and came up on an SR71. I have never seen one human being become so upset over something. We went on to the hobby shop, and it was not until much later that I understood what I had seen, and how serious a breach of security it was.
Steve

posted on May 6, 2008, 4:55 am
On Mon, 5 May 2008 22:08:47 -0800, "SteveB"

We had a serious conversation (with military staff) one day, after an inmate was found to have a key for a Thunderbird ( USAF Thunderbird ) hanger cabinet. He was an orderly and had access to liquor, using this key. . The Commander fixed the concern on base , so we gave the inmate a job change :-/

posted on May 7, 2008, 1:20 am
wrote: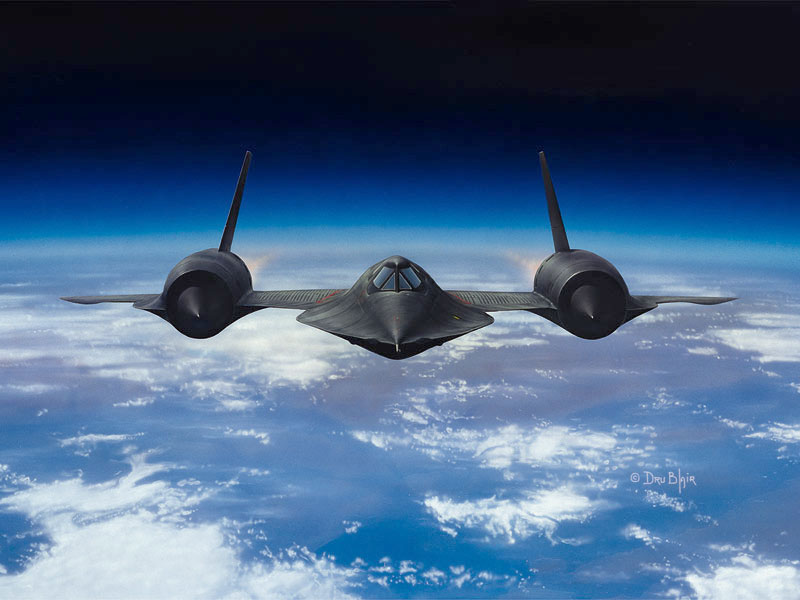 http://www.wvi.com/~sr71webmaster/lhf800.jpg
Hmmm, would be a tad intimidating seeing it come up behind you.
posted on May 6, 2008, 2:30 pm
Honor system. Two inmates escape, two more are sentenced.
--
Christopher A. Young
Learn more about Jesus

Click to see the full signature.
posted on May 5, 2008, 1:19 pm
Our library needs to get the voters to re-approve its funding every so many years. They were having a difficult time getting the voters to vote yes.
I pointed out that many people do not read books. They watch TV, play video games, etc. So I suggested the library offer something to the non-book readers. Perhaps loan sports equipment, movies, video games, etc. Whatever. My suggestion went in one ear and out the other. They lost at the next election.
Anyway I think it is a good idea. Might get more people yes for libraries if they also provide services for the non-book readers.
"Bob" wrote in message


posted on May 5, 2008, 3:36 pm
also,the librarians would not know how to maintain and service the tools.
loaning tools would be Gov't competing with local businesses. decrease their earnings,tax revenues decrease,businesses go out of business,people become unemployed.
That is why it's not a good idea.
Books,OTOH,are educational items,and it's good for gov't to enable low cost education.They also have Internet connected PCs and printers for people to use for free. IMO,voting could be done by PC;just have the registered voter use a unique registration number sent to them by snailmail along with a sample ballot,they go online to the voting website,enter their choices,have the selected choices emailed back to them for confirmation. The computers at the voting HQ prints out a ballot for hard copy,with the registration number(but no name/address) so there's no funny business.
Those without PCs could vote at libraries and schools,like they already do in some places. You could also have mobile voting buses with wi-fi PC connections.
I note that some libraries DO loan movies (classics?)and perhaps video games,though probably not the latest and greatest. Movies are also becoming more available online.
Click to see the full signature.
posted on May 5, 2008, 9:09 pm
Bill wrote:

It's a terrible idea, bordering on Communism. Anyone who suggests such should be shunned.
They'd probably feel more at home on a commune anyway.