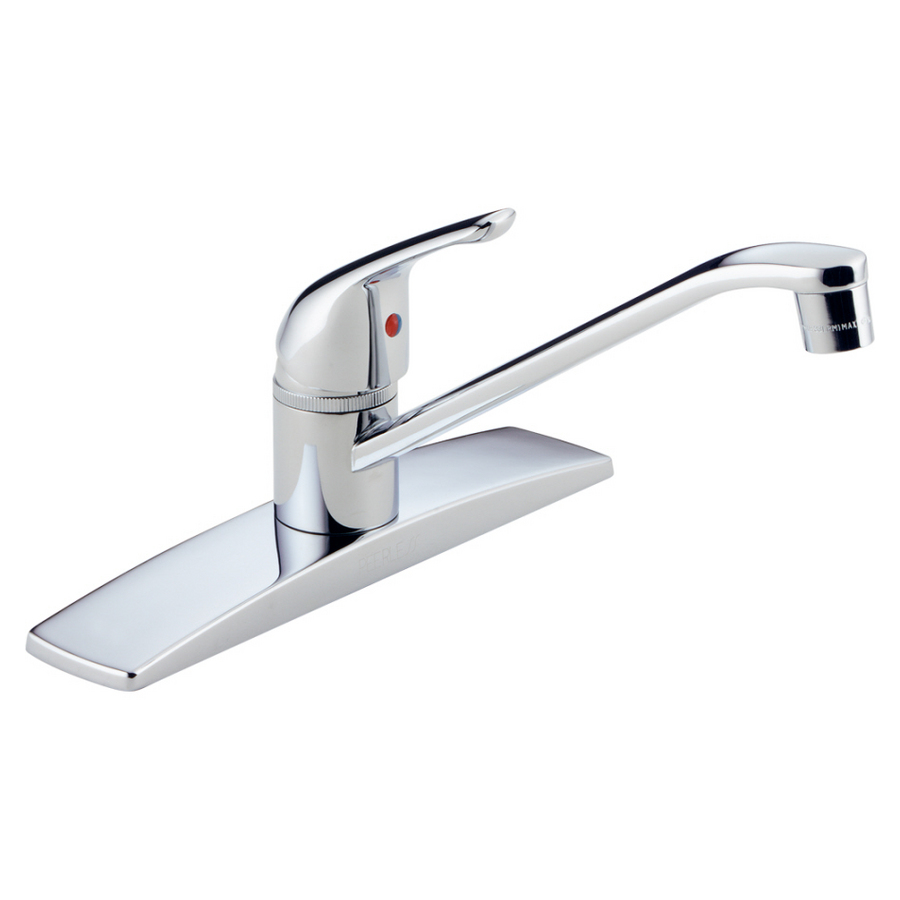 http://images.lowes.com/product/034449/034449595773.jpg
This one looks exactly like mine, so I don't need to take/post pic.
The leak is from the base of the faucet itself, not from what sits on the sink.
You furnished a perfect pic!
Other poster said forget it; install new faucet, and I am tending in that direction (but don't think I would need to pull out sink). HOWEVER I don't want a new faucet that sits on the sink like this one. I really want a wall-mounted, but need to ask NG whether I have enough height.
It is 6" from sink surface to top of tile backsplash. I assume a plumber would be able to drill into the tile backsplash without wrecking it, but is 6" enough for "wall mount"?
Also, IMPORTANT, would the extra plumbing to bring the water lines up to back mount be very expensive? IOW, could the plumber just add a few inches onto the existing pipes, or...?
Last, does the NG have experience/opinions on one-handle vs. separate handles? At present I have the one-handle that swings both ways <g> but aesthetically I prefer two handles.
(a) Do I have to pay for more two faucets? (b) Would that kind of faucet wear better, or is there no dif. (c) I can't afford a luxury item like most of the wall-mounteds that I see on-line. Anybody got a recommendation for a mid-level, sturdy wall-mount faucet? (Assuming it can fit on a 6" rise from sink surface.)
Many thanks in advance for help on these issues.