DerbyDad:
I'm guessing you can't make the electrical connections accessible from the bathroom ceiling cuz it's a tiled ceiling. If that's the case, then just ignore this post.
If it's not a tiled ceiling, and you're open to the idea of putting a hole in the bathroom ceiling, then what do you think of:
0. I'd use a laminate trimmer or router with a 1/4 inch straight bit to make progressively deeper cuts in the floor boards over the middle of two neighboring ceiling joists (as you were needing to do anyhow), but then:
1. hold an electrical box snugly to the side of one ceiling joist and trace the outline of that electrical box on the top of the plaster or drywall ceiling.
2. drill small holes at the outer corners of that outline and cut out the plaster or drywall with a coping saw blade:
[image:
http://www.wickes.co.uk/content/ebiz/wickes/invt/500566/Coping-Saw-Blades_large.jpg
]
Hold the blade so that it cuts on the upstroke to make as neat and clean a hole as possible on your bathroom ceiling. Perhaps use a pair of needle nose style locking pliers to grip the coping saw blade and/or a helper in the bathroom below with another pair of locking pliers to help guide the blade.
3. Put the electrical box in position and mark the mounting holes on the side of the joist.
4. Use an awl to dimple the center of each hole location, and predrill the holes using a flexible shaft (which you should be able to get at Home Depot) suitable for mounting in an electric drill:
[image:
http://www.macwood.com.au/images/Flexible%20Shaft.jpg
]
5. Attach your electrical box, make your connections and cover the hole in your ceiling with a blank plate:
[image: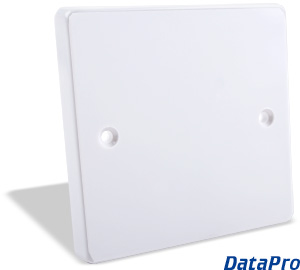 http://www.datapro.net/images/76000.jpg
]
That way, you're not gonna pi$$ off any electrical inspectors, cuz that's the way they'd have wanted you to do it to begin with.
6. Cut some new 1X4's to fit in the hole in your attic floor and fasten them down.