posted on June 1, 2018, 2:23 pm
This is what I think of as a magnetron, as used in conventional microwave ovens with a turntable: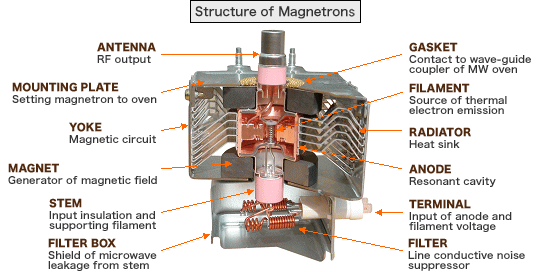 http://www.hokuto.co.jp/eng/products/magnetron/img/index_img_01.gif
It's about the size of a fist. So how do they make them flat under the food cavity in flatbed ovens? Does the magnetron sit under there and is redesigned to be flat? Or is there some kind of fancy rotating waveguide, and the magnetron sits at the side as before?
--
Kakistocracy - Government by the least qualified or most unprincipled citizens.
http://www.thefreedictionary.com/kakistocracy

Click to see the full signature.