snipped-for-privacy@aol.com (Vmcw) wrote in message
Hi,
The continuity check does sound good :) http://www.applianceaid.com/electrical_testing_tips.html Some meter tips.... Wiring diagram that comes with the unit may help.....EG diagram...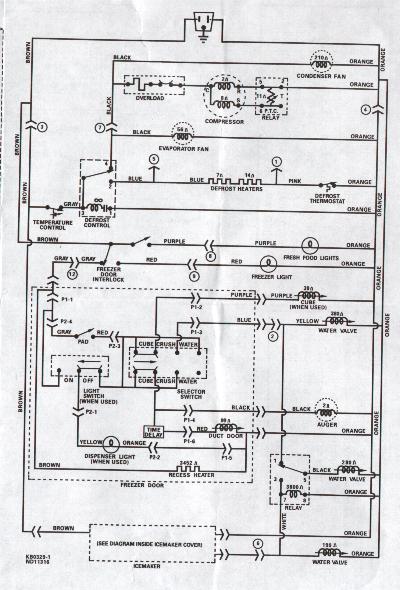 http://www.applianceaid.com/images/sampleSxSdiagram.JPG
On the example 110-120 volts AC would be found across the Black and Orange wires at the compressor.
Overload can be ohm tested as well, usually the relay can be ohm tested for continuity but doesn't always mean it will mechanically work....might be worth try a 3-1 repalcement http://store.yahoo.com/cgi-bin/clink?a-1appliance+tSwkBf+hs410.html
Nope, sounds like a run capacitor.
For a capacitor that is normal.
If you mark the wires, a repair shop -may- be able to test the overlaod and relay for you....probably worth a shot!!
jeff.
Appliance Repair Aid http://www.applianceaid.com /