On Tue, 14 May 2013 23:10:18 +0000, DirtBag wrote:
I took all your advice to heart, and added two more steps to my composting sequence:
1. I now rake the compost over a larger area than before (in order to aerate it and allow bacteria their freedom).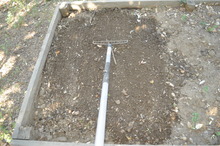 2. I disinfect the compost bin in the kitchen with chlorine (to keep the mold away, which has been happening lately).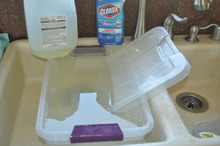 PS: The wife has been complaining about the smell of the pool chlorine in the kitchen; so I have to clean it at night.