On Sun, 12 May 2013 12:46:22 -0500, dpb wrote:
Tonight, I was working on the pool equipment after dark, about a dozen feet from the compost area, when I see this cute rat walking calmly along the pool plumbing.
I couldn't snap a picture quickly enough, but I did set out two traps and continued working on the pipes under the light of the moon, although one of the traps got the better of my finger in the process: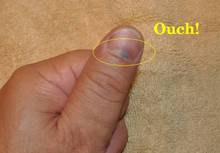 Anyway, I wasn't back working on the wires, only two feet away, for more than five minutes, when I heard the tell-tale snap.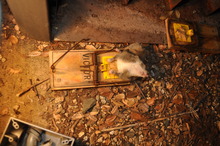 The rat died immediately as I was there within a couple of seconds and it wasn't moving at all, as I gently removed it and set it aside to see if it was breathing: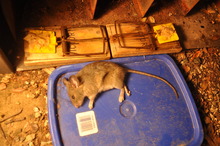 I felt really badly for the little guy, but I can't have them chewing on the wires in the heater (which might be why the heater isn't working).
Can't prove it was eating the compost or not - but it could have been, as it was a small one, that could easily get inside the wire mesh fence.