On Wed, 26 Jun 2013 04:06:02 +0000, DerbyDad03 wrote:
Funny you mention peeing into the compost pile.
With all this talk about dripping hose nozzles, I decided to test my theory of the four reasons women
*think*
miss the toilet ... so ... I peed on the relocated compost pile for the past couple of days ...
(The wife, for some strange reason, is using my "old" compost pile to grow stuff - so I have been relegated to the barren wastelands.)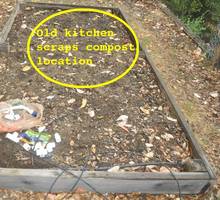 Lo and behold, everywhere I peed on the new (much more barren) compost pile, bees flocked.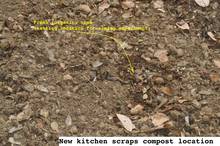 It's strange, as there isn't a flower petal within 100 feet!
Yet - strangely - the bees are rooting about as if there is sweet nectar hidden in them thar hills: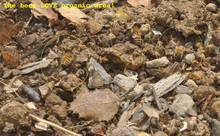 I wonder what bees like about wet organic compost?
On Wed, 26 Jun 2013 08:11:31 -0400, Kurt Ullman wrote:

Interesting. Very interesting. I hadn't thought of that. Certainly, I provided supporting evidence for the garden-hose nozzle theory (aka "why women errantly think men can't aim"), but I hadn't thought about the sugars.
My original hypothesis was that they're attracted to the smell of urea, which, I had blindly assumed, was similar to some flowers they must really like as the one spot in a barren plot that has urine attracts bees by the beehive!

posted on June 26, 2013, 11:40 pm
That's a thought. He could fill hummingbird feeders? . Christopher A. Young Learn more about Jesus www.lds.org . .
wrote:
My first question would be could you be diabetic and spilling a lot of sugar into your urine?
--
America is at that awkward stage. It's too late
to work within the system, but too early to shoot

Click to see the full signature.