posted on October 7, 2009, 11:03 pm
I picked up a Delta 37-285 Jointer on craigslist for $75.... hmmmm.... I think I forgot to
*gloat*
about that. :-)
It works great, as far as the motor, cutters, table, and all that go.
The problem is in the adjustable fence. The parts that make it adjustable are made of that pot-metal that they used for the longest time. You can see in the following lousy picture that they have cracked.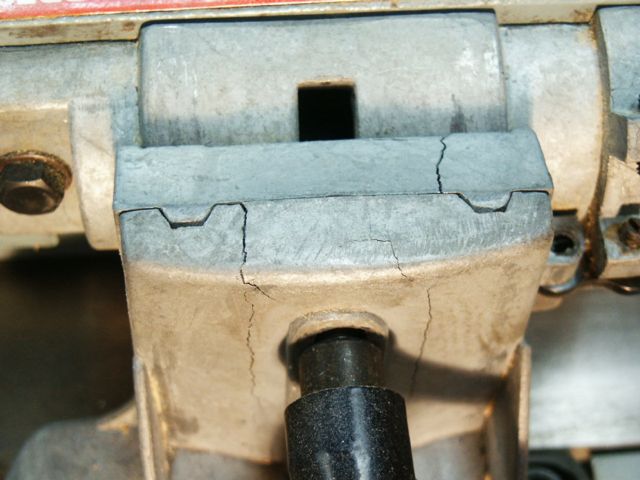 http://www.mikedrums.com/fencecrack.jpg
I've been using it without the fence. But I'd like to replace these parts. They ARE NOT available from Delta or online retailers.
My options, as I see them, are to... a) find old ones 2) build new ones out of hardwood, or III) find new parts/assembly that fit this
I'm not thrilled about option "a" because I'll just get parts that will crack, sooner or later.
So shoot... what do you think I should do? Ideas and advice, let me have 'em!
--

-MIKE-

"Playing is not something I do at night, it's my function in life"

Click to see the full signature.