On Sat, 22 Jun 2013 21:22:11 -0700 (PDT), " snipped-for-privacy@sbcglobal.net"
basement window. I will cut the window screen and mount the cap on a piece of wood and then place it on the window. similar what is in this picture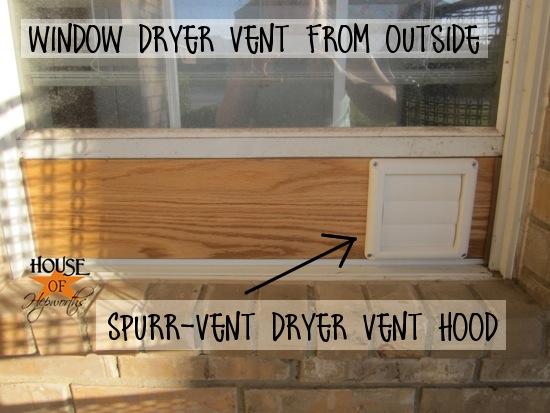 http://images.houseofhepworths.com/2012/03/12dryer_vent_window/dryer_vent_2_hoh_6.jpg
my question: is it better to use hardboard or plywood or else? I want something strong so it can last also animals like raccoon will not be able to tear it up. thank you so much.
My question too.
pipe that you are connecting to the back of your dryer. I have a 90 degree adapter that goes on the back of my dryer to convert the horizontal output of the dryer to vertical output, then the aluminimum flexible pipe goes up and makes gradual bend to horizontal and then it connects to the pipe/vent that goes through the wall. Your earlier picture seemed to show a vent pipe coming through the wall.
What became of the grey box that the current vent is connected to. The far side was the laundry/furnace room. So why can't the far side be connectred to the dryer? That pipe didn't look like a furnace chimney or a dryer combustion air exhaust, so wasn't it for the dryer warm air exhaust?
pt means pressure treated.
Before you close off the glass window with plywood or something, is there any other source of natural light in that room? When the bulb burns out or there is a power failure, it's nice to have the light of the window.