On 1/19/2016 6:37 AM, Frank wrote:
We use this: <
http://r1.coleman.com/ProductImages/Regular/5324-700_500.jpg
it has an 11W CFL powered by 8 D cells and throws a pretty bright beam a considerable distance.
Set it FACE DOWN (!) and "stretch" the body: <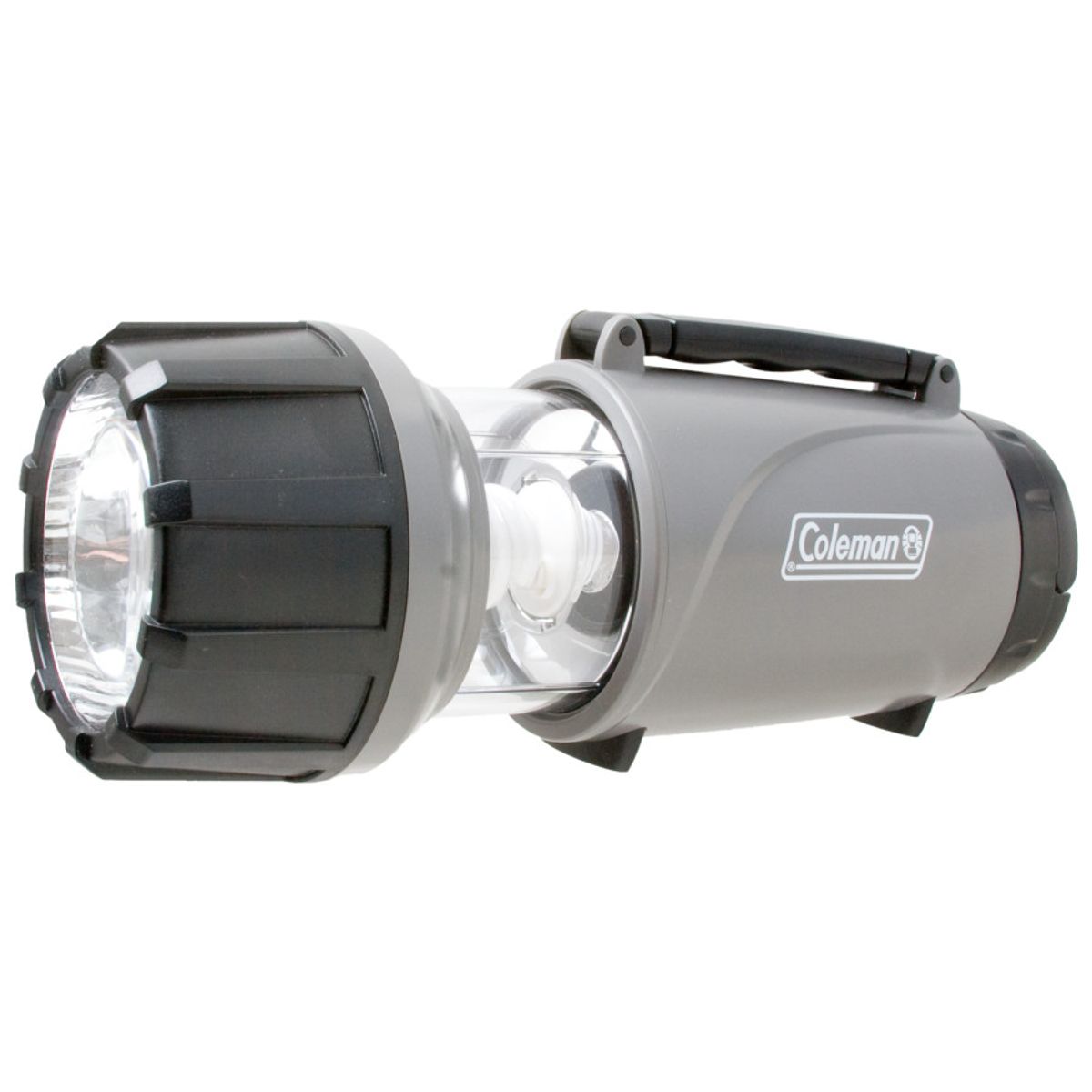 http://content.backcountry.com/images/items/900/CMN/CMN0108/ONCO.jpg
to expose the SIDES of the bulb as an "area lamp" -- more than adequate to read by, light a large tent, etc.
OTOH, spare bulbs are $5...