On 1/19/2016 6:37 AM, Frank wrote:
We use this: <
http://r1.coleman.com/ProductImages/Regular/5324-700_500.jpg
it has an 11W CFL powered by 8 D cells and throws a pretty bright beam a considerable distance.
Set it FACE DOWN (!) and "stretch" the body: <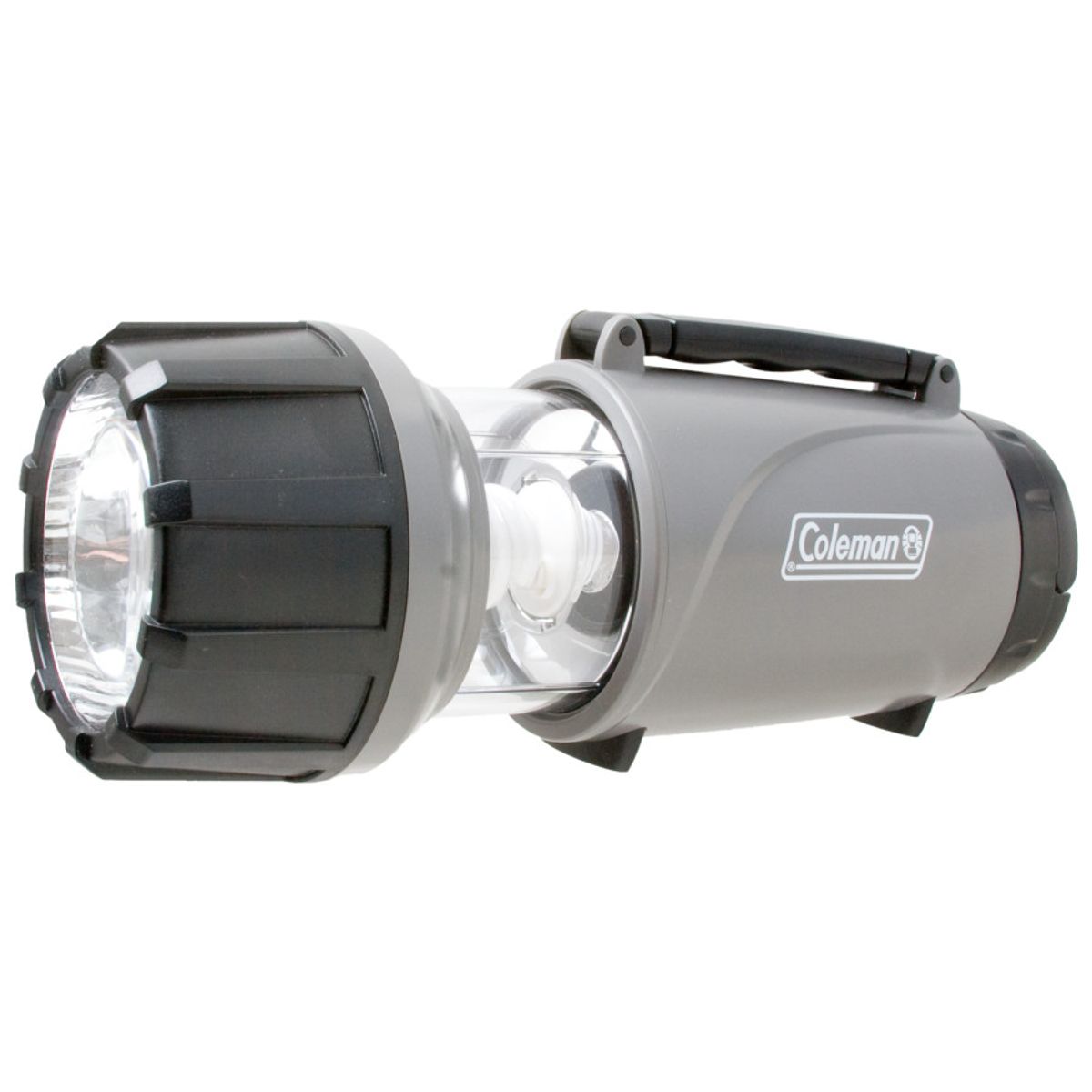 http://content.backcountry.com/images/items/900/CMN/CMN0108/ONCO.jpg
to expose the SIDES of the bulb as an "area lamp" -- more than adequate to read by, light a large tent, etc.
OTOH, spare bulbs are $5...
On Tuesday, January 19, 2016 at 8:35:09 AM UTC-6, Stormin Mormon wrote:

Fluorescent's/batteries= bad performance and old technology...been there with a hand-me-down. Coleman twin-mantel and Coleman fuel...it's like smelling napalm in the morning!

posted on January 19, 2016, 7:46 pm
On 1/19/2016 9:42 AM, bob_villain wrote:

Missed the cfl part until I read your reply. Looks good but I have to agree with you. All the led lanterns I have are the multiple bulb types that are maybe only good in finding your way to the bathroom.

posted on January 19, 2016, 8:22 pm
On 1/19/2016 12:46 PM, Frank wrote:

LED lamps tend to be good at throwing light in *one* direction. When you want to light an area "from within" (as opposed to "from above" or "from the side"), you need a light source that emits light in all directions.
You can buy "corn-cob LED arrays that try to do this. Or, other configurations with various types of diffusers.
When the CFL dies in this lantern, I'll gut the electronics and retrofit a corn-cob emitter array in its place -- forfeiting the "beam" capability in favor of the "lantern" capability.
If I get ambitious, I'll see if I can find a gelled electrolyte battery to cram in it in place of the 8xD cells (which are not rechargeable).
But, I can afford to wait and see what newer lighting technologies and packages come along before undertaking those modifications...

posted on January 19, 2016, 8:47 pm
On 1/19/2016 3:22 PM, Don Y wrote:

Looking at Coleman lanterns on Amazon, I see my classical unit is about 100 bucks and all others, gas or battery are cheaper. You can also get the lumen output of some of them and mantles are 2-3X that of batteries. I believe the classic puts out 1,400 lumens which is close to that of 2 15 watt cfl's. I just skimmed the field and may not be exactly accurate but like to see lumens posted for any light I buy. Also read Amazon reviews where some customers say some units are nowhere near as bright as advertised.
I buy nothing but LED flashlights these days and sorry I have several as they just keep getting stronger and cheaper.