On 3/20/2012 1:05 PM, Davej wrote:
We had four mice inside our house this winter. My wife insisted on laying poison down but I'm glad I did NOT. One we have dogs and a baby, and all three will chew on anything (we caught the baby trying to put the dog's ear in her mouth one afternoon).
Second when the mice finally die they stink up your attic or whereever they went for a couple of weeks.
I used old fashioned spring loaded mousetraps and peanut butter and a sticky glue pad. Two caught by the traps, two by the sticky pad.
Problem solved for another year.
On 3/20/2012 2:42 PM, Steve Barker wrote:

I saw a rat exterminator on TV do this but IMHO, mice are attracted to the peanut butter but I think it is important to have a sensitive trigger on the trap. I've seen mice nibble it off an insensitive trap.
Poison, I don't like in the house. Sometimes a dead mouse in the wall will stink for several days. Glue traps, I don't like. I've seen mice chew off their leg trying to escape. Takes too long for them to die.
If you like cats, get a cat but they will not keep your home mouse free as they cannot access all the small places that mice can roam.

posted on March 21, 2012, 11:18 pm

The package that had the mouse traps said use peanut butter as bait so I used 1/8th teaspoon. What the heck does 1/8th teaspoon PB cost if it doesn't hurt the effectiveness of the trap
The mice were going for my kitchen garbage but i saw one of 3 ways for them to go. Figured the PB might have lured them. Problem solved in two nights, and no smelly mice dying in the walls.

posted on March 20, 2012, 8:30 pm

Rescue a cat from your local animal shelter and your problem will be solved and you will have a happy cat.
Frank

posted on March 21, 2012, 4:26 pm
On 03/20/2012 03:30 PM, Frank from Deeeetroit wrote:
[snip]
I used to have a mouse problem, but it's been gone the last 3 years. Nibbles (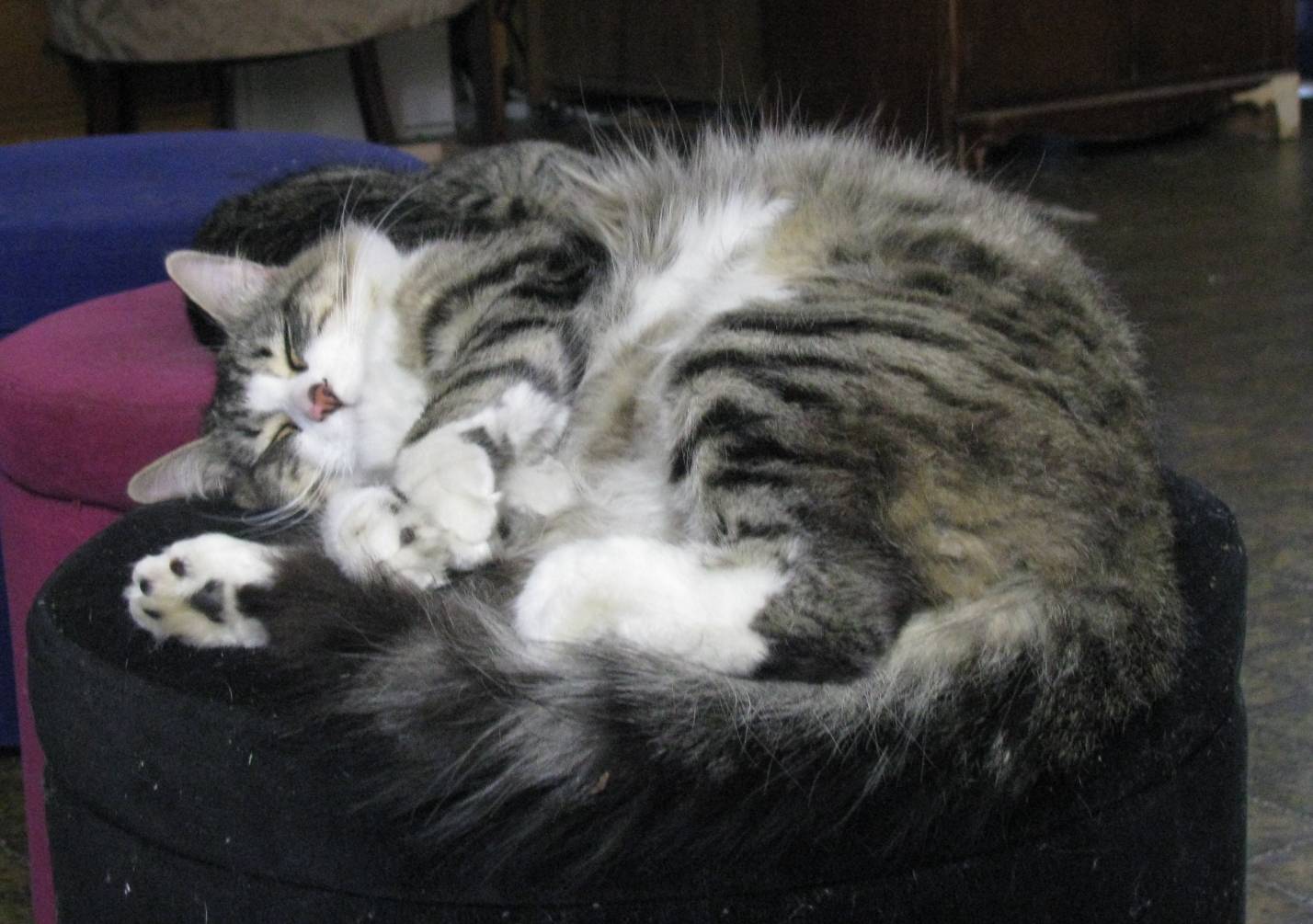 http://notstupid.us/anything/cat.5.jpg
) has been catching all the mice and other little animals.
--
Mark Lloyd
http://notstupid.us

Click to see the full signature.