On Thu, 02 May 2013 00:58:52 +0000, Danny D. wrote:
Thanks for all your help!
You were all very helpful in advising me on how best to complete the repair of the incessant pool pump leak.
Here's a pic of the final result of the plumbing & electrical fixes: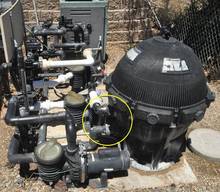 There's only a drip at the filter - and nowhere else!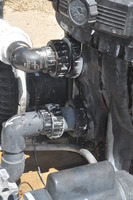 Here's a video I made for you of all pumps running without leaking:
http://youtu.be/1MfbNxtVT4Y
http://youtu.be/1MfbNxtVT4Y
The only thing left is to source those two proprietary filter fittings.
Lessons learned? a. I should have repaired these pump leaks long ago b. I should have replaced the conduit elbow at the motors with a straight through fitting c. I should NOT have put in that junction box d. I should have wired the new conduit from the motor to the panel e. I should have replaced
*all*
the plumbing, up to and including the proprietary connectors at the filter itself