Hi all,
Hoping that someone can help, and tell me the part number for a "Grass USA" drawer slide, that I need a replacement for. The front wheel on mine broke off last night, and I am having a hard time trying to find the product number of this part.
At first I thought it was a "Blum" drawer slide, but I read that "Blum" has their name "Blum" stamped on there, along with the product number. My drawer slider only had a "G" on there, that looked like this: G*. After searching the internet, I found out that it was made by a company called "Grass USA".
There is NO numbers of any kind on this thing at all. And all the ones I have seen for sale all look different then mine, with the screw hole in the wrong place.
I found a pic from a guy, who has one exactly like mine, as he was looking for the back bracket. Notice in the pic how there are 2 screw holes, 1 on each side of the wheel, this is what I need. My brackets have a 1 screw hole to the left of the wheel, and 1 screw hole to the right of the wheel.
Here is a pic of what my slider looks like: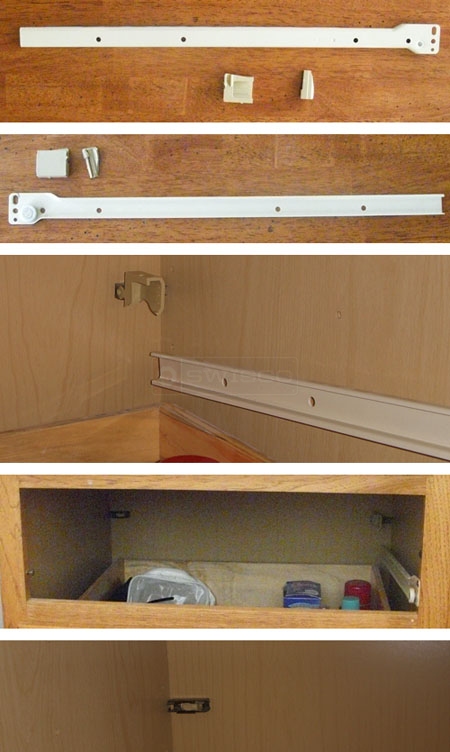 http://www.swisco.com/images/pictures/2011/04/796.jpg
Does anyone know what part number this one is, and where I can find a replacement??
Thanks!