posted on February 19, 2018, 4:59 pm
Most crowbars are like this, and utterly useless, the long end is always in the way of a wall: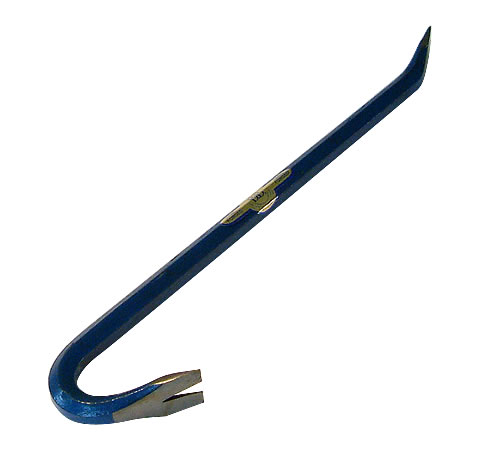 http://img3.wikia.nocookie.net/__cb20081005001132/zombie/images/3/37/Crowbar-angle.jpg
Let's say you're trying to remove a nail from near a corner on a ceiling, you try to hook the short end around the nail, then the long end is trying to go through the wall.
This is the correct design, yet they are quite uncommon: http://images.mentalfloss.com/sites/default/files/styles/mf_image_3x2/public/istock_000027898872_small.jpg?itok=HhZd2dFx&resize 00x740
--
"O'Ryan," asked the druggist, "did that mudpack I gave you improve your wife's appearance?"
"It did, surely," replied O'Ryan, "but it keeps fallin' off!"

Click to see the full signature.