RWM wrote:
After last playing with any kind of wood tools 15 years earlier, I got myself a wife, a house, a few pets and some kids. Looking at furniture prices, at the time, I told myself that I could spend less and make something of better quality myself. So I bought myself a contractors table saw. That's all I had besides the usual hammer and nails. Not even a hand saw! With it, I made this, my first piece. A cabinet to hold a bunch of phone books.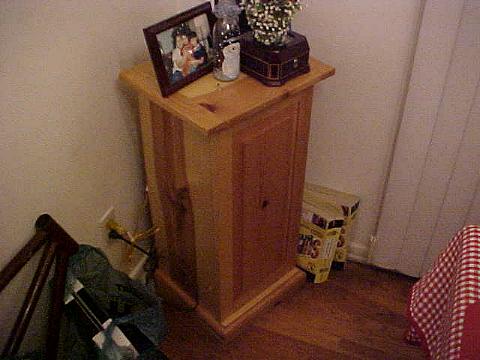 http://www.bunchobikes.com/cabinet2.jpg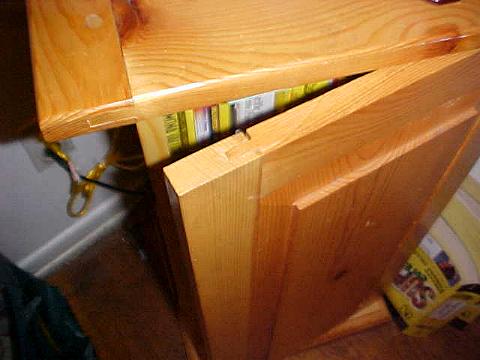 http://www.bunchobikes.com/cabinet3.jpg
. As you can see from the close-up, I had a few saw blade hiccups. Especially, that little gap on the backside of the joint. But three kids, two dogs and four cats later, that door is still nice and strong! Not so bad! I have since "bulked" up on the wood tools and make stuff a little prettier! But this very first effort, all done on that contractors table saw.