I have an old pedal-powered sharpening stone something like the ones pictured in the links below.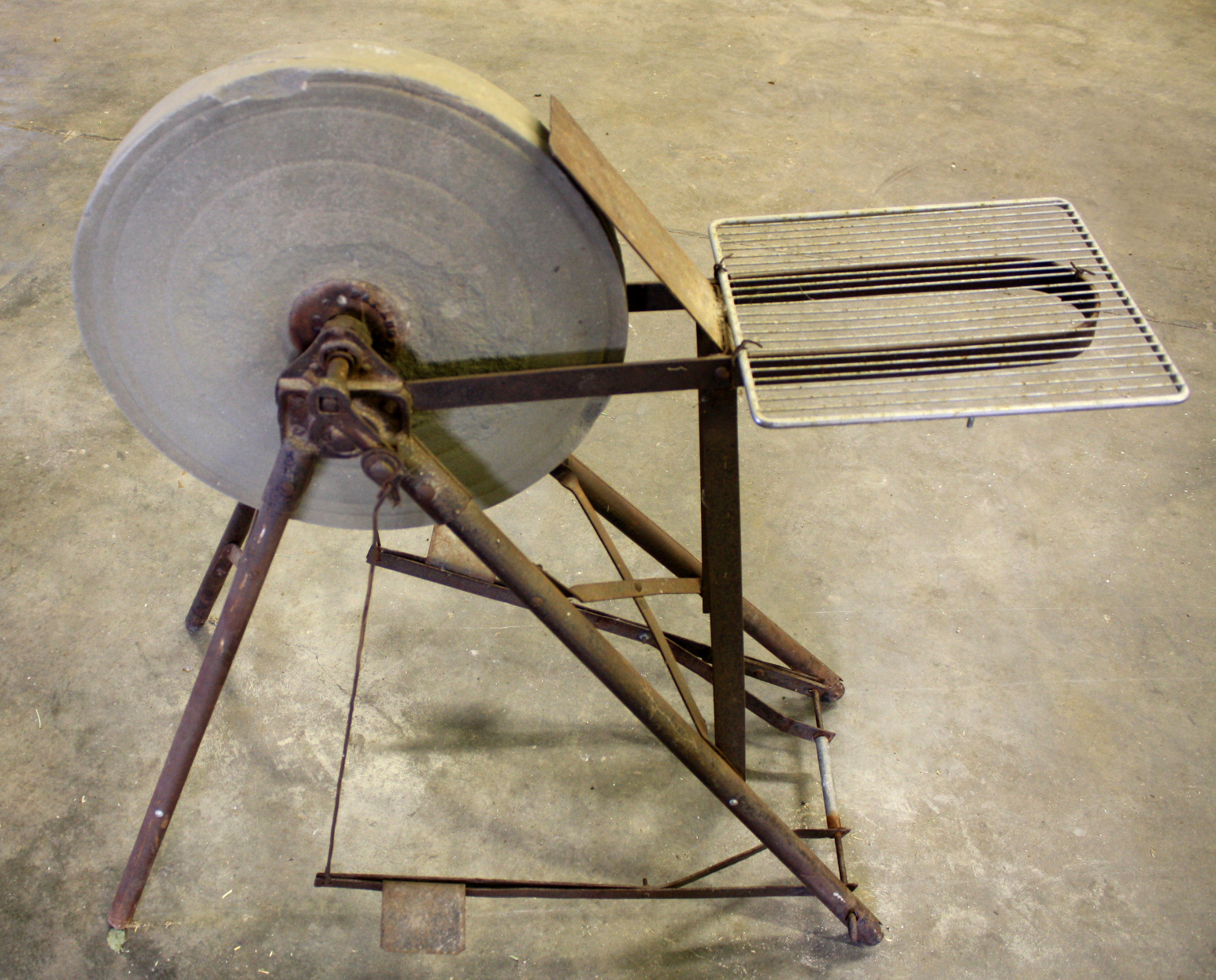 http://agwired.com/wp-content/uploads/2011/06/Grindstone.jpg
http://www.antiques.com/classified/1126303/Antique-Antique-Pedal-Powered-Grindstone-Sharpening-Tool http://www.bismanonline.com/for_sale_vintage_pedal_powered_grinding_wheel
The metal parts are so rusted the frame no longer stands up by itself. I am going to rebuild it if I can just get the stone rounded again. The center square hub hole is in good condition, but the outer rim is not concentric with the hub. One side is about 1 inch greater radius than the other and the wheel is way out of balance.
How do I get the stone back into usable roundness and balance without breaking it?
Shorti