posted on June 7, 2019, 8:50 pm
4 June 1944, USS Achernar "short snorter" 100 franc note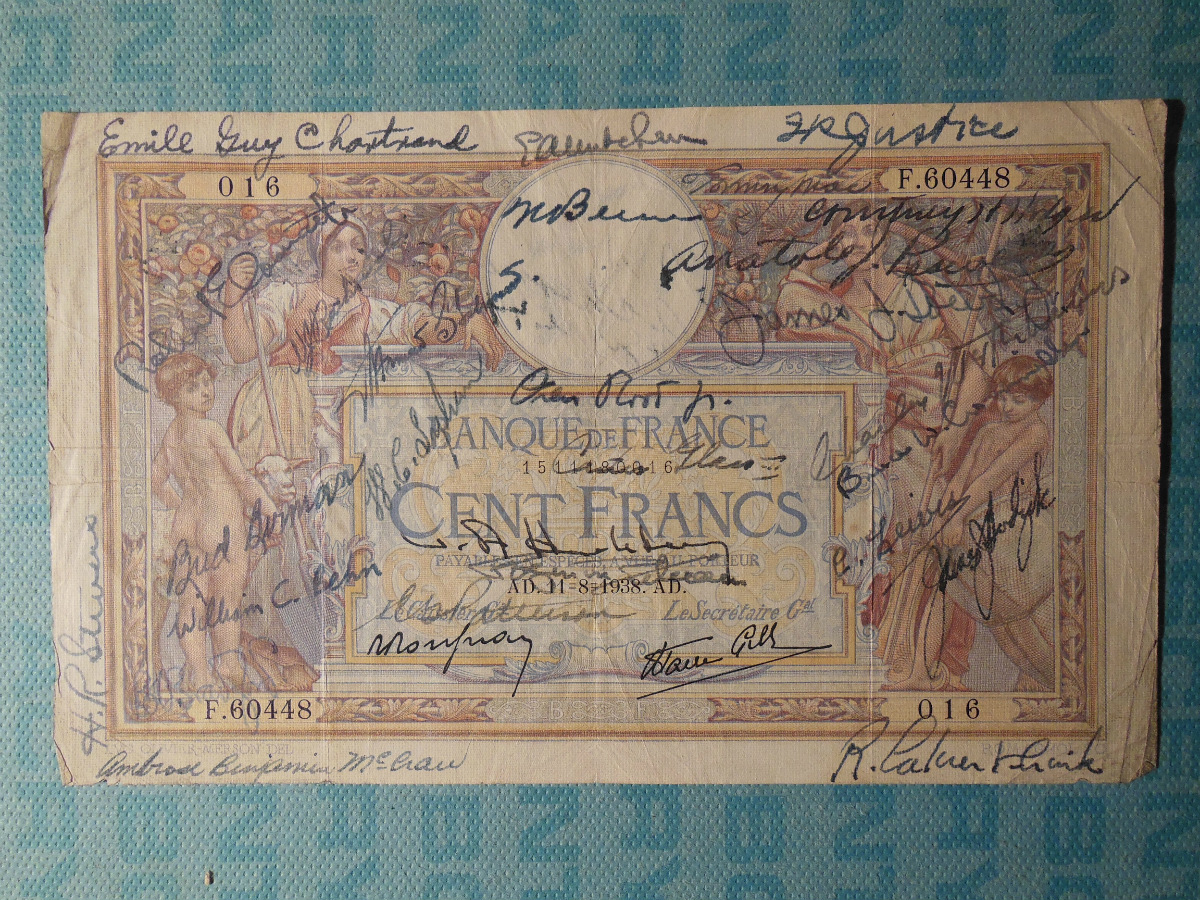 https://imagehost.vendio.com/a/30377179/view/army04.JPG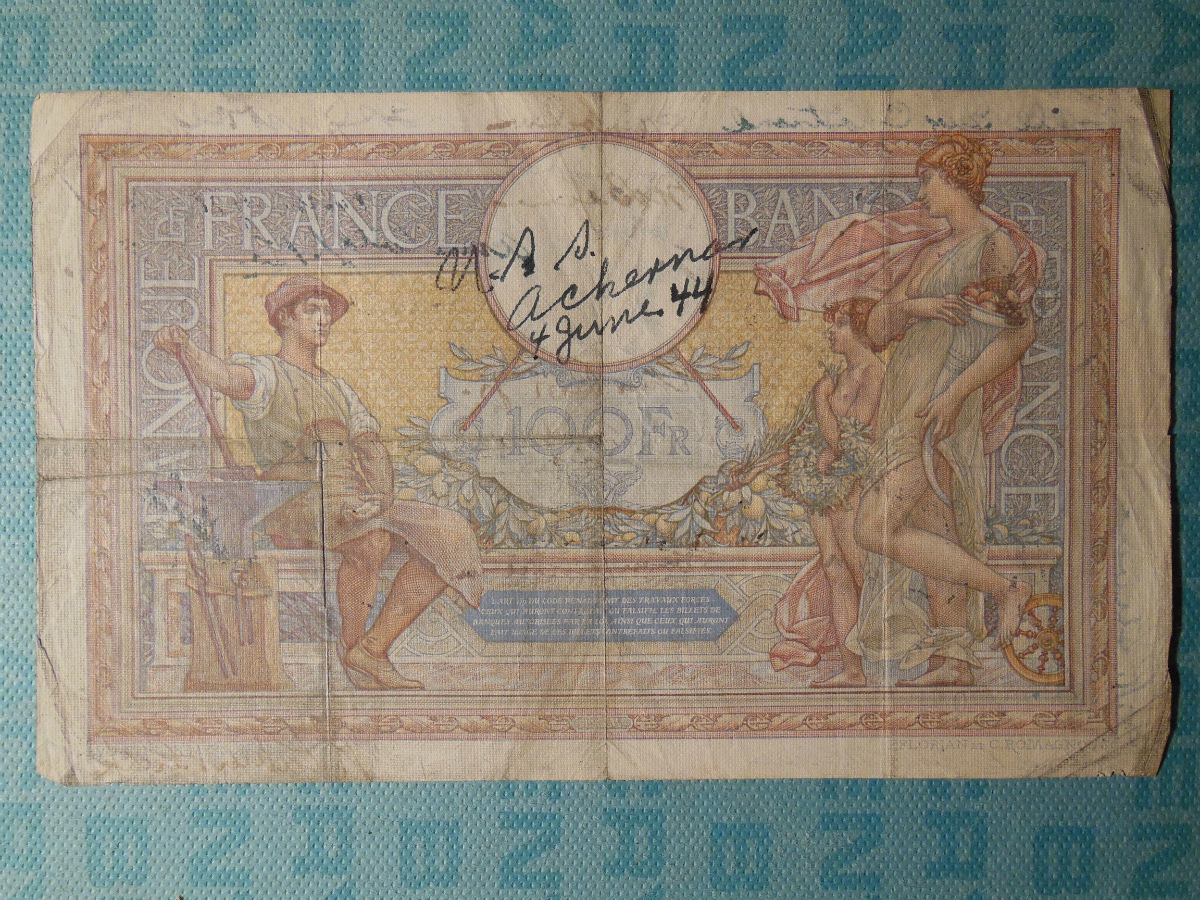 https://imagehost.vendio.com/a/30377179/view/army04a.JPG
https://en.wikipedia.org/wiki/Short_snorter
https://en.wikipedia.org/wiki/USS_Achernar
The last week in May found Achernar in Plymouth, England. On 1 June 1944, she was designated the 1st Army's headquarters ship. On 6 June, she steamed across the English Channel and anchored in her preassigned position in Baie de la Seine, France. For the next few days, she acted as a nerve center for troops fighting for a foothold in France. On 11 June, the 1st Army's headquarters disembarked, and Achernar got underway for England.
Signed at upper right by Gen. Courtney Hodges.
General Courtney Hicks Hodges (1887–1966) was a decorated senior officer of the US Army, most prominent for his role in WWII, in which he commanded the U.S. First Army in the Western Europe Campaign. In his career Hodges was a notable "mustang" officer, rising from private to general.