posted on November 13, 2013, 9:38 pm
I lost the thread, but someone still confused. Here is the original text, we're commenting:
On 11/11/2013 12:00 AM, Bob wrote: > On 11/10/2013 19:38, snipped-for-privacy@aol.com wrote: > >> You just need one of these. A 4 wire dryer cord with a 3 wire >> receptacle on it. >> >>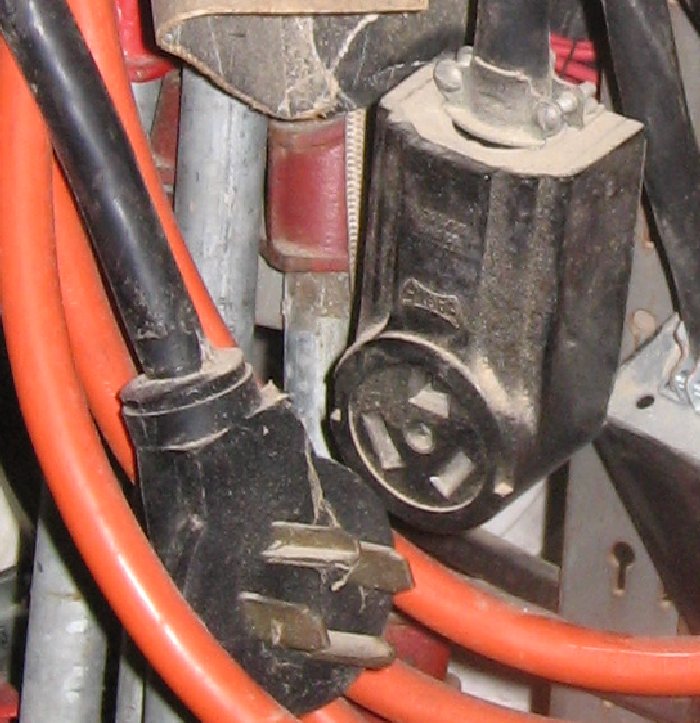 http://gfretwell.com/ftp/dryer%20adapter.jpg
> > Be aware that such an adapter violates the separation of the protective > ground and neutral for a 120/240 volt appliance. If your pressure > washer is a "pure" 240 volt device (not needing a neutral, just two hots > and a protective ground), you can use an adapter with a 14-30 plug and > 6-30 receptacle. >
So, G provides a cord that allows one to plug a THREE wire device into a FOUR wire socket. That violates separation of powers.... how?
--
.
Christopher A. Young
Learn about Jesus

Click to see the full signature.