On Fri, 28 Feb 2014 15:36:34 +0000 (UTC), DerbyDad03
I am still not even sure why I bought this. I have a little Prestolite rig that does about 99% of what I need to do but I wanted a bigger rig to cut some big steel last year. It worked fine for that. The hoses went bad in the case since then.
Actually the metal parts (regulators and torches) seem to be OK but these pretty hoses are crap. The Hobart hoses were only $30 so at Northern, if you did end up with a HF torch set, I suggest you throw the hoses away right away. I looked at them closely today and even though they look perfect, if you bend them you see spider cracks across even the slightest bend.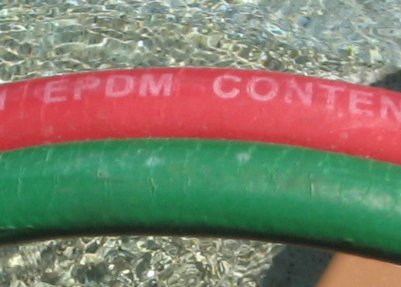 http://gfretwell.com/ftp/HF%20hose%20outside.jpg
I cut one open and you can see the inner hose is totally gone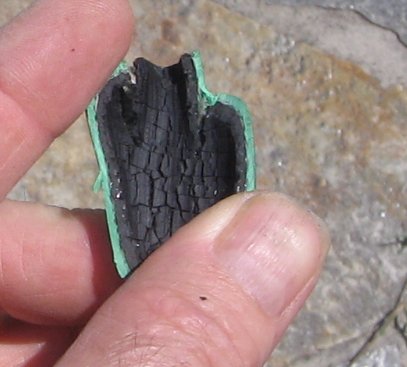 http://gfretwell.com/ftp/HF%20hose%20inside.jpg
I fished them out of the trash and I am going to pursue this a little farther. Since I bought them online, there should be a record of the actual purchase date.
I am wondering if CPSC might be interested in this. There might even be a "silent" recall on these hoses, although I am not sure I would trust the new ones.