Well, they definitely exist, because my sliding door has one, if I've correctly understood what you are looking for. Here's a pair of pictures of the handle on my sliding door. First, from the inside:
<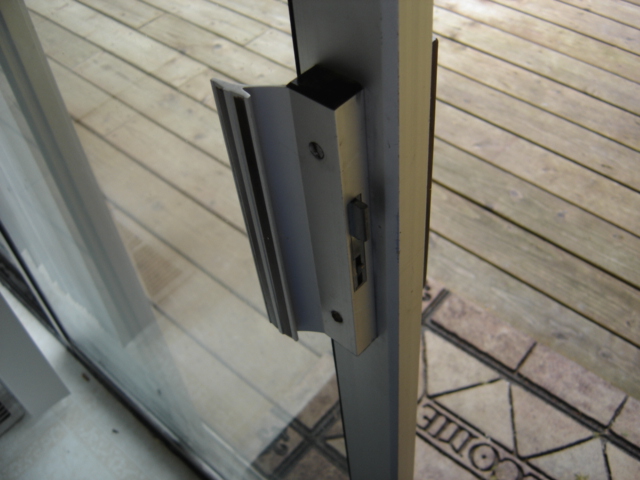 http://www.tzs.net/door/inside.jpg
and from the outside:
<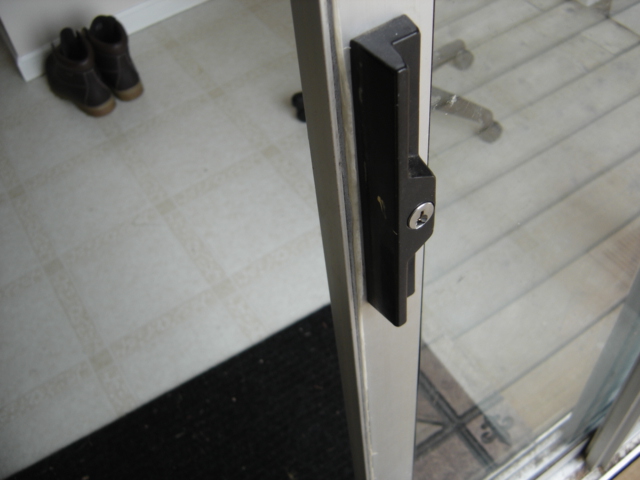 http://www.tzs.net/door/outside.jpg
So, from the inside it is a normal sliding door latch. Flip the lever, and the hook thingy comes up. Slide the door closed with the hook thingy up, it is will latch, so you can lock the door from outside without using the key.
From the outside, it is a normal sliding door handle, except for a barrel lock, which can be used to lock and unlock the door.
And yup, I use it for just what you want to get one for--that's my main entry door.