On Mon, 4 Feb 2013 11:02:05 +0000, ChloeP
We put in a 15,000 gallon gunite inground pool in 2005.
Things like "endless" and lap pools are ok if you just want to swim laps but if you are entertaining, have kids or want to do anything but just swim, you need a real pool.
I subbed out digging, shooting and plastering the shell, a concrete contractor did the deck. I did the plumbing, tile and electrical myself and we subbed out the screen cage. It was $20k in 2005 with $8k being the screen cage. We did the flagstone over the deck. This picture was shot during that process..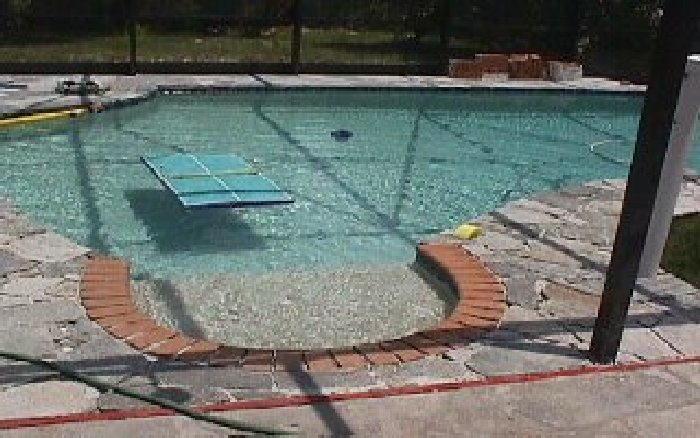 http://gfretwell.com/ftp/Doing%20pool%20deck.jpg