On Sun, 15 Feb 2015 07:48:51 -0500, "Percival P. Cassidy"
You need to pull the ice maker out to access the end cap. You can force a cycle by sticking a wire in holes T and H at the 4 o'clock position of the gear. An insulated piece of #14 solid with about 1/2" stripped at each end is perfect. This is 120v so be sure you use insulated wire for a jumper. Once it starts, pull out the jumper.
If you get a complete cycle with a water fill you are down to the photo cell pair (the LEDS seem to say it is OK or the "head" (the brown plastic plate and all the stuff on it)
99% of the time you will fix this by replacing the head if the LEDS are working right.
This is the wiring diagram for the "ice in the door" model (the one with the LED "full" detector) These are the LED cards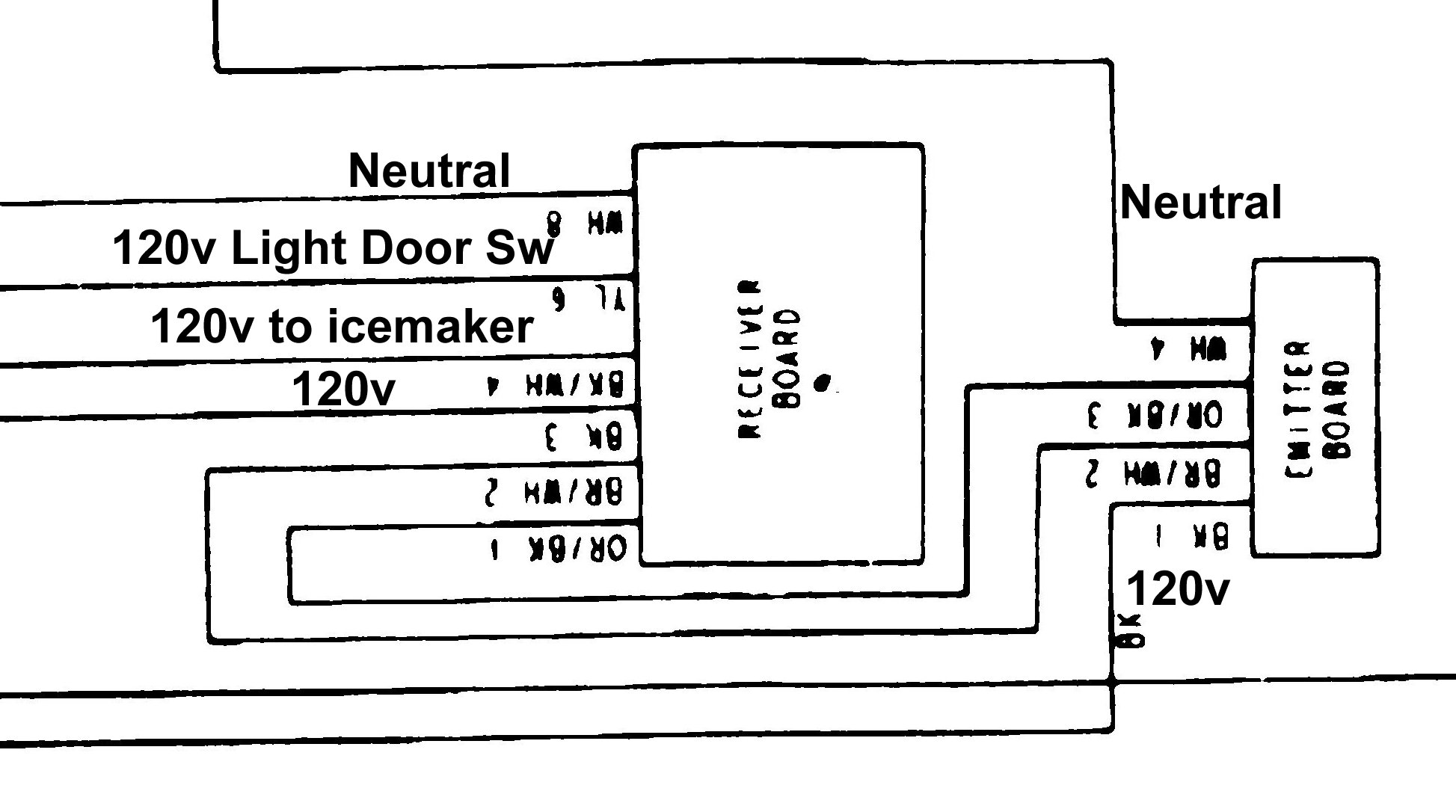 http://gfretwell.com/electrical/whirlpool%20fridge%20icemaker%20boards.jpg
The receiver board is the one on the right of the cabinet.
This is the whole fridge diagram
http://gfretwell.com/electrical/whirlpool%20fridge.jpg
The ice maker is in the lower right quadrant
The diagram is usually wadded up behind the front kick panel somewhere.