On Fri, 20 Jan 2012 11:49:23 -0800, SonomaProducts.com wrote:
Thank you for the quick response and analysis. Your breakdown is a very good estimate. The finished cross members would be probably from a 5/4" and net out 1 1/16" x 1 1/16".
I'm concerned with the "x" cuts on the end of the pieces.
Here's a closup of the X cuts: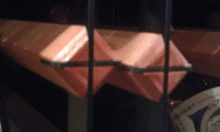 Here's another view of the x-cuts from overhead: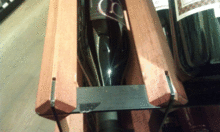 They need to be cut exact so they flush out with the metal. How would you make the cuts on the end of the pieces. Would you use a small table saw. Is that the best way or is it too dangerous to cut it standing up?
Also, someone suggested either anodized or powder coated aluminum. They feel that spray paint would eventually wear off.
Which way do you guys suggest?
Thanks for the help!