Any suggestions for unclogging a shower drain elsewhere?
A friend called just now with a plumbing problem saying her shower is backing up into the bedroom, so I pulled my old BrassCraft Cable Drum Machine BC-400 out of storage - but it is in sad shape (long story):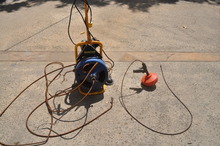 The current cable is apparently 3/8" x 75 feet with an aircraft wire core running through the center.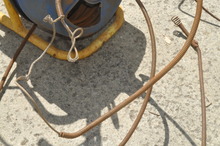 Even my hand snake is in bad shape (probably left outside):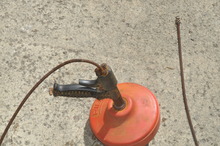 So, it looks like I'm in need of a snake to unclog a shower stall.
For the BC400, I'm wondering if a 100 foot cable replacement would be better than a 75 foot cable; but I don't even know if it will fit.
I called BrassCraft at 877-272-7755 who said to call Cobra at 800-835-2200 and I left a couple of messages earlier today, but they haven't responded.
It's not a big deal, but, if you have experience with either unclogging a shower or with fitting replacing 75 foot or 100 foot cable snakes, I'd appreciate the advice.