On Thursday, October 31, 2013 3:49:22 PM UTC-4, snipped-for-privacy@aol.com wrote:
placement. It's essentially the same heater except that the new one is a di fferent color and the plug is a different configuration. The old one has on e round pin and two flat blades, with the blades at an angle to each other and above the round pin. The new one also has one round pin and two flat bl ades but the blades are lined up with each other, so I have to replace the receptacle with one that matches the new plug. Not a major project, just a minor annoyance and expense.
e instead of the round pin, others have four blades in a circular pattern w hich lock when turned, etc. Is there any practical reason for all these var iations?
Yes, it was a 240v. On the link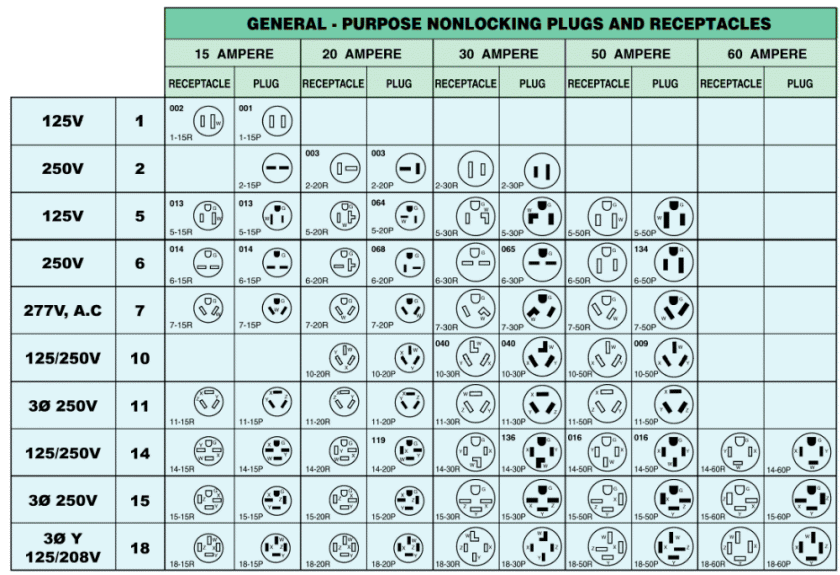 http://www.mikrocontroller.net/attachment/129925/nema-plugs-receptacles.gif
the original plug is in row 7, 20R, while the new one is in row 6, 30R. The new heater is rated at 30 amps.
Thanks to all for their comments and links.
Paul