I'd seen these at Lowes for 50 cents each and decided to pick some up. They have a woody stem to them and do not look like annuals at all so I thought I'd take my chances and pick them up.
Size is about 12" tall by 12-16" wide, variegated leaves, semi hardwood branching.
1024x768
http://pics.fuzzywolf.com/IMG_1281.JPG
http://pics.fuzzywolf.com/IMG_1282.JPG
http://pics.fuzzywolf.com/IMG_1283.JPG
http://pics.fuzzywolf.com/IMG_1284.JPG
I've picked up alot of fun plants from the "OMG, I'm almost DEAD!" rack at Lowes for dirt cheap. So long as they're just badly treated perennials, it's well worth it.
This one however is dirt cheap, but only because they don't have a flippin' clue what it is. All that's on the pot is "Accent", which doesn't tell much.
Anyway, thanks tons for any help.. :)
On 8/1/08 3:57 PM, in article snipped-for-privacy@l42g2000hsc.googlegroups.com,

Looks like a Itea
C

posted on August 1, 2008, 8:23 pm
Hey Cheryl.. Long time to chit-chat.. :)
Thanks for the guess, not sure if it fits though.
Shot with a $1 for size ref.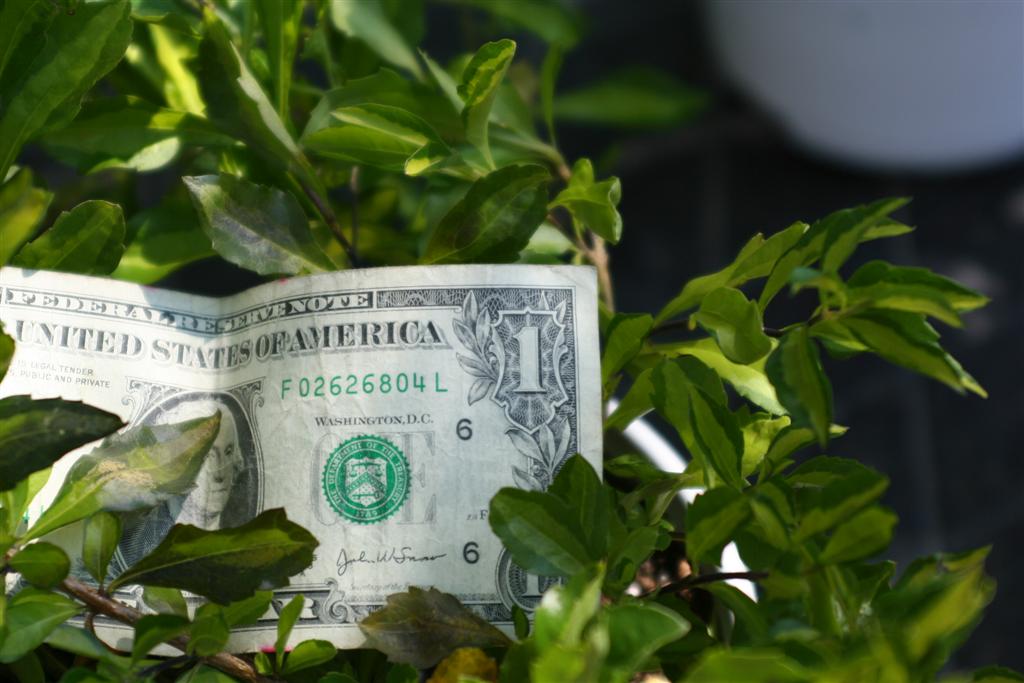 http://pics.fuzzywolf.com/IMG_1285.JPG
Young leaves are narrow and smooth along the side, older leaves seem to broaden and develop a rough edge as seen at the bottom of the bill.
posted on August 2, 2008, 1:25 pm
On 8/1/08 4:23 PM, in article snipped-for-privacy@34g2000hsf.googlegroups.com,

Hi, No clues then - useful reference though.
My thought had been a variant of the Henry's Garnet. Mine has kept the tiny leaves.
Cheryl

posted on August 2, 2008, 9:51 pm
On Aug 1, 1:23 pm, snipped-for-privacy@gmail.com wrote:

Nothing very scientific, just rather a guess
1. Euonymous leaves would be alternate on stem 2. Eleagnus leaves would be opposite on stem maybe Maculata Emilie