It's only a little tree about seven feet tall but already producing cones:
<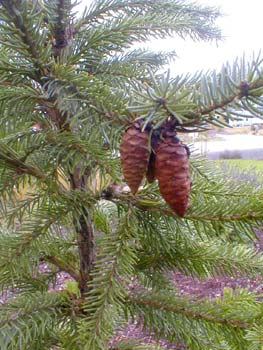 http://www.paghat.com/images/conifer-near-swan-feb.jpg
The cones are about three inches. The needles are very bristly-stiff. It is upright & narrow. This is a February photo.
-paghat the ratgirl
--
Get your Paghat the Ratgirl T-Shirt here:
http://www.paghat.com/giftshop.html

Click to see the full signature.