Ahh, this hands-on info is really good. Thanks
evergreen
In
Probably go ratty slightly earlier, depending on heat buildup/accumulation.
season
is
So maybe you can calibrate these flowering times to other flowering plants.
I'll take a guess that you're about 2 weeks from initial flowering of common purple leaf plums? And Benediction began almost 2 weeks ago?
[from http://pnwpest.org/wea/ddmaps_NW.html following is interesting, but doesn't give annual sum heat]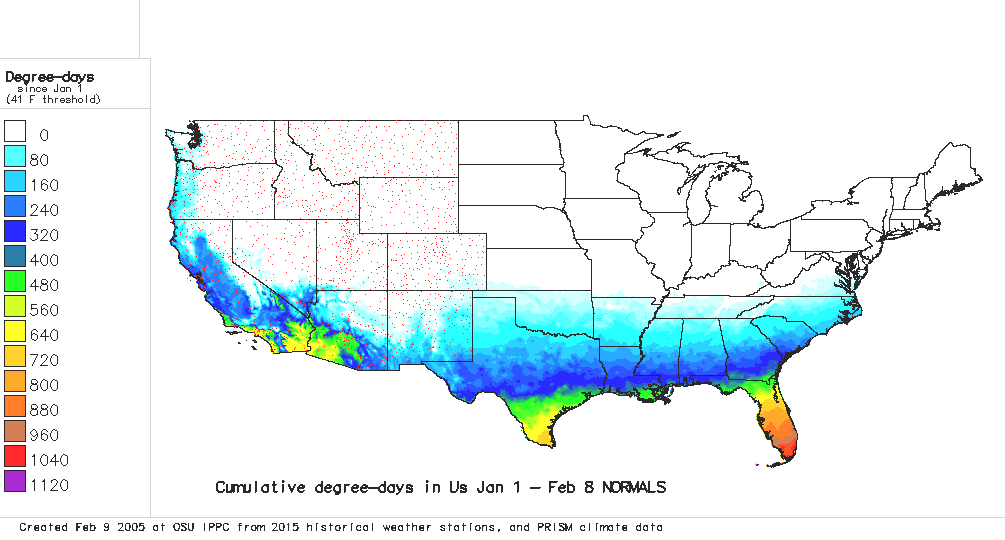 http://pnwpest.org/wea/gis/NH_41n.png
http://ippc-old.science.oregonstate.edu/cgi-bin/nwmapmaker.pl slow. Makes nice map.
http://www.ipm.ucdavis.edu/calludt.cgi/DDDATAREPORT gives a long table -- ugh. Too complicated.