posted on April 19, 2008, 1:26 pm
Someone Please help me!!
My Thai spicy pepper plants are having a bit of trouble here in S. Florida.
1.) A number of them have leaves which are getting a white swiriling
line going through the leaf and then the leaf turns yellow and finally dies off. Not sure what this is nor how to cure it in a manner which will keep the peppers safe to eat (organic). Some dishwashing soap in water perhaps? Not sure if this is fungal though.
2.) We had a bit of cold weather this past week (over the nights) where the temperature dropped to the low 60's or 50's. One of the thai pepper plants leaves shriveled up and simply began falling off even though I gave it water. I am wondering if the plant can still come back and what the best way to get it back will be since the stem is still very green. Also, what products (if any) I should be using which will keep the future peppers safe to eat (organic). Not sure if this is fungal though. I sure hope it is not root rot as I do not know how to cure that organically. I do not think Subdue Max is safe to use on produce.
Below are some pictures. I greatly appreciate your help!
(Plant which shows leaves which have white swirling lines):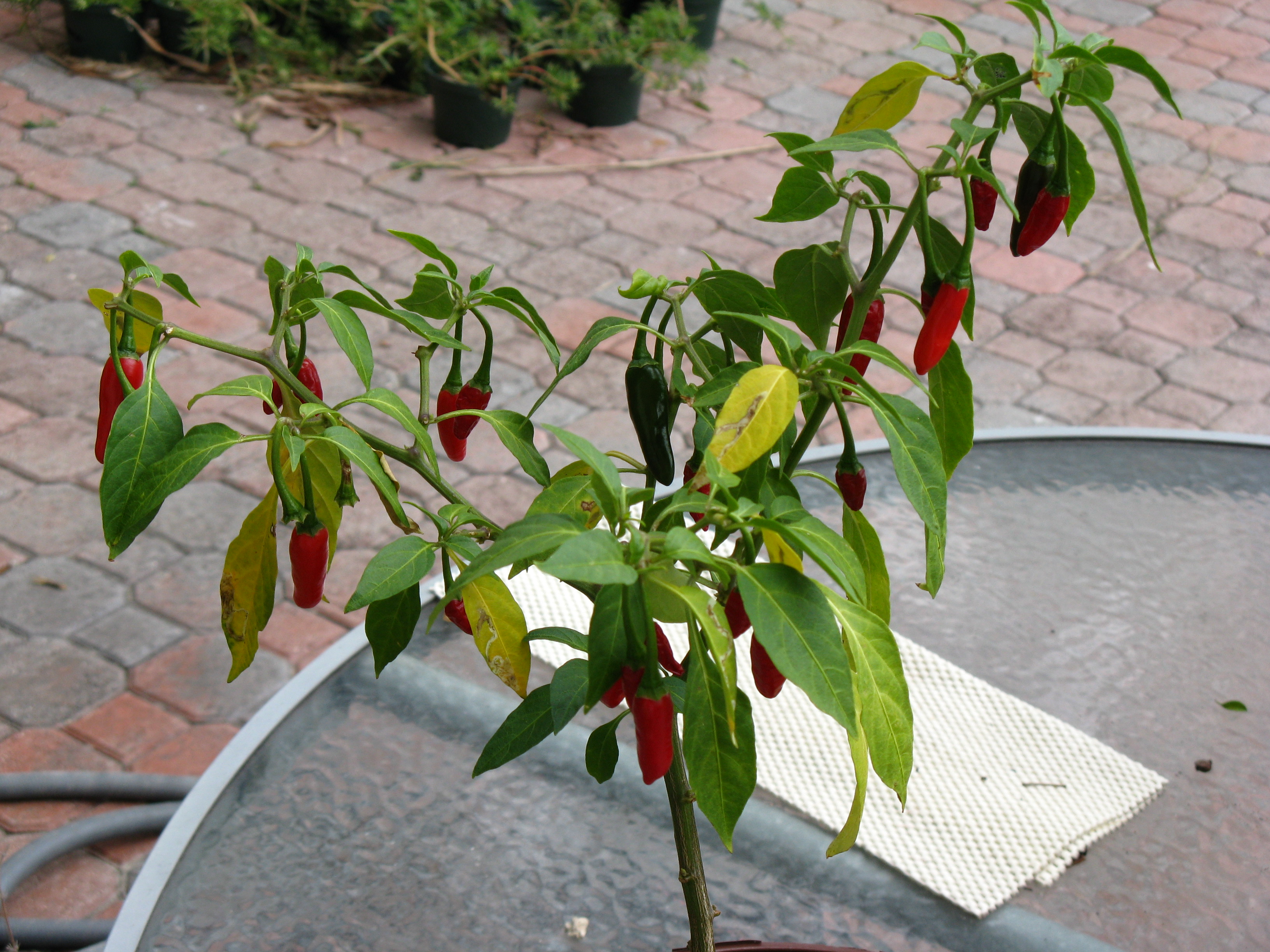 http://www.consumergroup.com/palms/peppers/IMG_0159.jpg
(Plant which shows leaves which shriveled up and dropped off; picture taken within 24 hours of this event):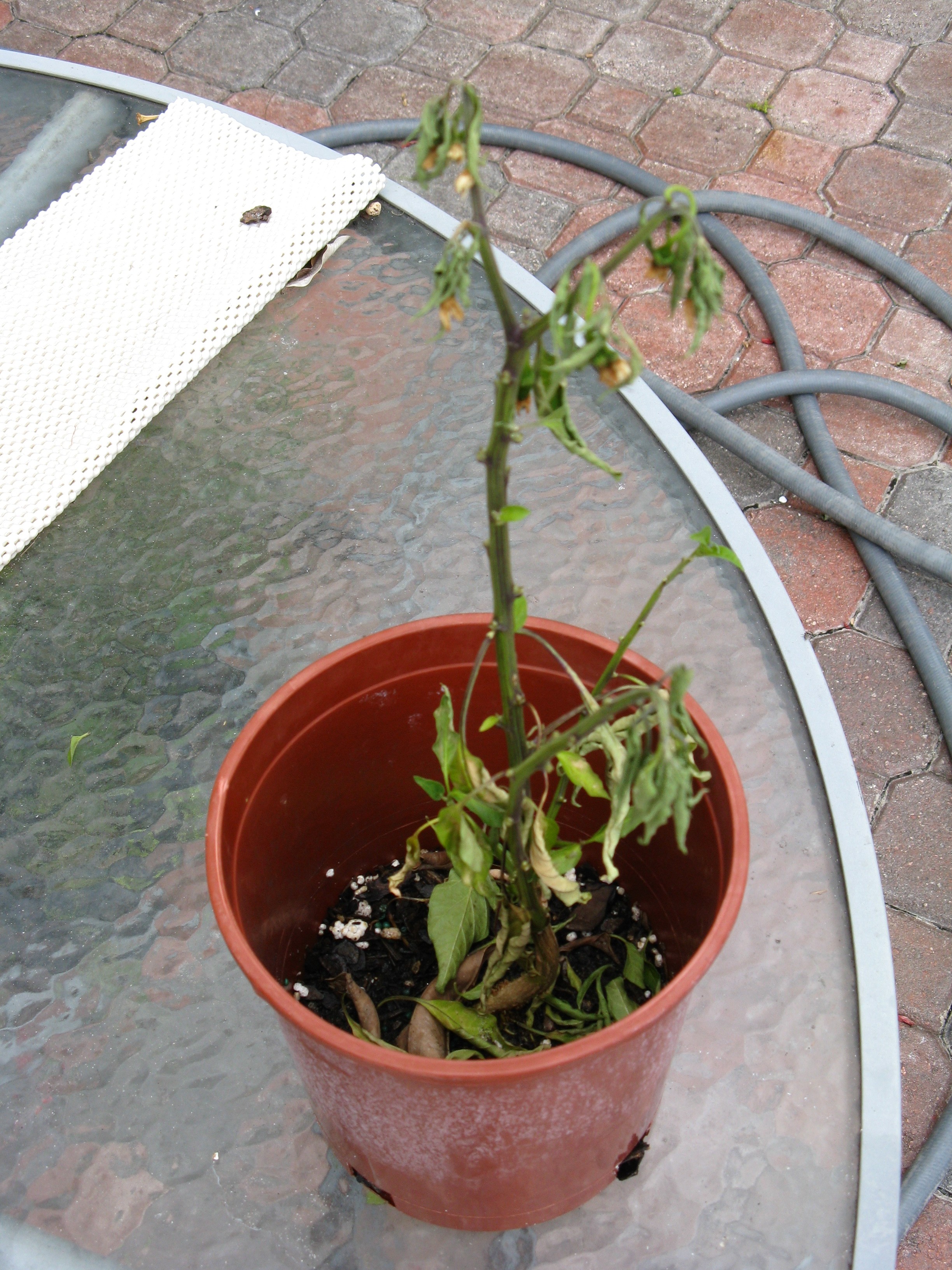 http://www.consumergroup.com/palms/peppers/IMG_0167.jpg
Please advise so I can save these plants. They are hard to find / buy with the heat value these have. = )
David