BRuce wrote: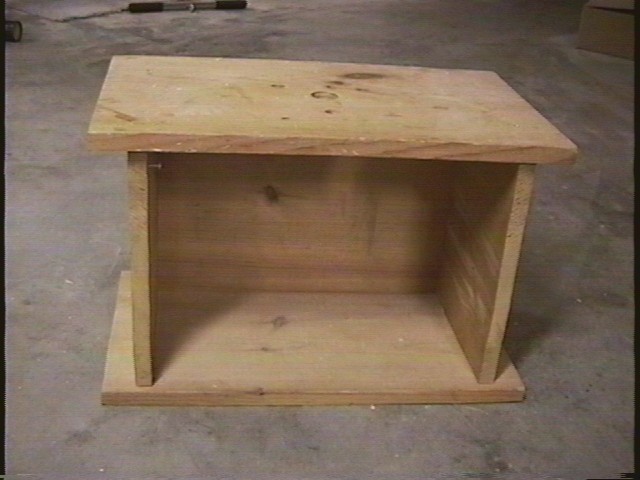 http://www.delorie.com/wood/projects/router/oldtable.jpg
Looks to me like a damn efficient little unit capable of damn near everything one would want and need from a damn router table damn near most of the damn time. I'm not saying aspiration to something better isn't better, just that I think we overlook the damn simplicity of these damn things a lot.
UA100, who thinks the above URL should be posted whenever a damn newbie asks, "Got Plans For A Damn Router Table?"...
wrote:

Gumby...is that you?
Regards, Tom Tom Watson - Woodworker Gulph Mills, Pennsylvania http://users.snip.net/~tjwatson

posted on September 7, 2003, 5:13 pm
posted on September 7, 2003, 7:15 pm
DJ Delorie wrote:

I knew that.

A'yup.
Well, when people start asking for plans...

And like I said, will do the damn job just about damn near all the damn time.
I mean, damn.
UA100

posted on September 7, 2003, 1:18 am
Cass wrote:
This may be more than you wanted... http://christophermerrill.net/ww/plans/UTS/index.html
(look closely...there's a router-table in there...really!)
--
************************************
Chris Merrill

Click to see the full signature.
posted on September 7, 2003, 3:39 am
I built a Norm table with a top and fence from Woodhaven.
I bought a PC 7518 to put in it. I also have Precision Router Lift.
The above isn't cheap but it works great!
Rob

want