posted on May 9, 2006, 5:35 pm
so i picked some of this stuff up and when applied to metal, cloth, or wood...it didn't heat up like the warning on the back of the can said. i even poured some in a jar and set it down to see how long it would take to become a bit thicker (for my intended application)...it's still as runny as day 1. it's now been about 3 weeks.
has anyone experienced this? i know the warnings are there to cover the ass of the manufacturer....but...
one other question about wood.....specifically teak wood. i'd like to make a base for a wheeltruing stand like this....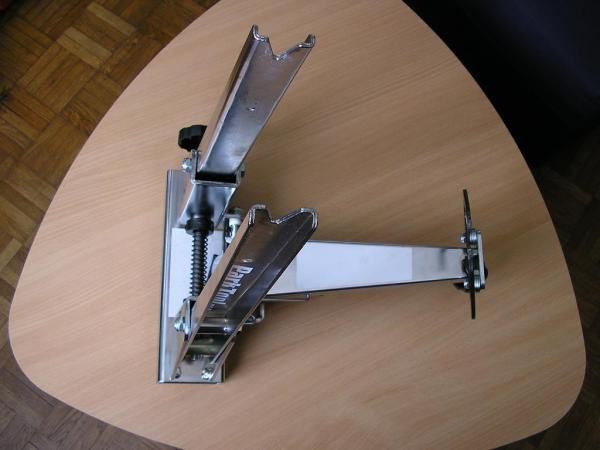 http://idata.over-blog.com/0/06/03/41/mes-outils/poste-de-montage-park-tool-ts2.jpg
the base would only ever see a pile of spokes, and maybe a bottle of oil or a pencil so no real heavy use....
my question is....does the teak wood need to be conditioned or sealed or treated in anyway before putting it to use? would honduras mahogany (my other choice) be any better suited.
the stand will not move from its place on my bench. this is not something i will travel with.
my other options are various types of maple (but i don't much care for the light colored woods) and maybe something else i haven't thought of.