-- Actually I have a can right here. It's not "highly" flammable. -- -- It's EXTREMELY FLAMMABLE (all in caps) -- -- As if it wasn't flammable enough, the propellent is propane.
My can of WD-40 says "Combustible' on the front and Do not use near heat, fire or flames on the back. Of course, my can doesn't contain any propellent either. So I'm guessing your EXTREMELY FLAMMABLE is due to the propellent.
Save yourself some money - Buy WD-40 in the gallon can (about $12):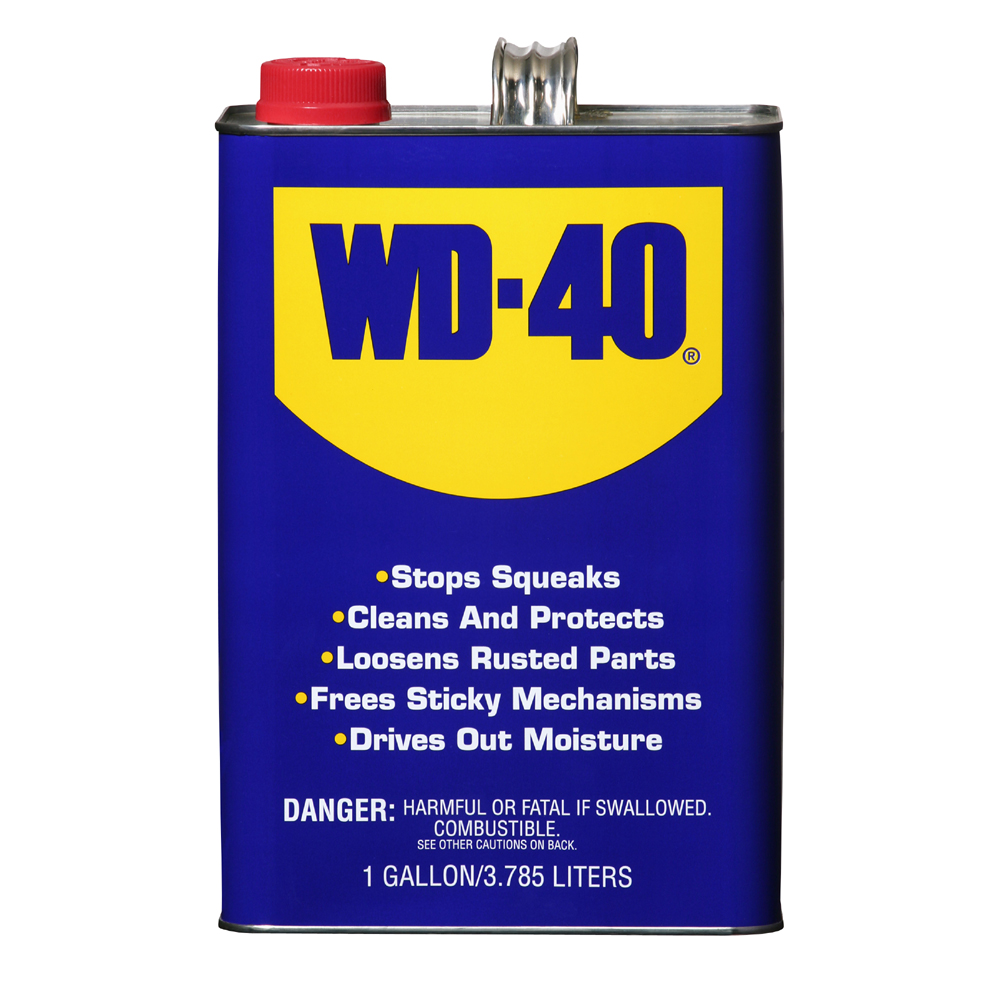 http://images.lowes.com/product/061536/061536430013.jpg
and buy a couple of these spray bottles ($3.29): http://mbeacon.mydoitbest.com/webconnect/imagerequest.php?skuW5402&size=1
Or any spray bottle that can be used with petroleum products. I have three of the ones pictured above and I just refill them as needed.
$20 spent on bulk WD-40 and a couple spray bottles will last you a lot longer than $20 spent on WD-40 in the standard spray cans.