snipped-for-privacy@rochester.rr.com wrote:
From another newsgroup:
--- begin quote
"No one knows when the first rabbit appeared on [University of Victoria] campus, but an estimated 1,500 of them currently call it home. The university has come under pressure to cull the animals by angry neighbours but how that might be accomplished is fuelling a raging debate.
"Proponents of the doomsday approach have taken a shine to something called the Rodenator."
Heh!
http://www.cbc.ca/canada/british-columbia/story/2009/04/18/bc-rabbits-uvic.html
File picture of rabbit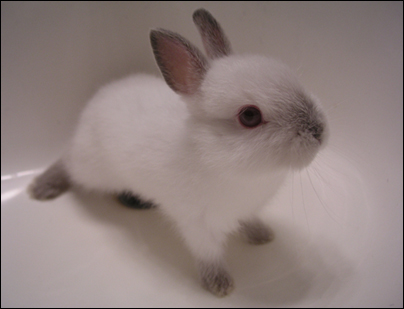 http://akosut.com/log/img/FLUFFY%20BABY%20BUNNY.jpg
--- end quote
Rodenator home page with video http://www.rodenator.com/pests-controls-videos-rodenators
I don't see why you can't make your own "rodenator" with a tank of propane (or MAPP gas) and some Oxygen*. In olden days, we used to deal with rat tunnels by:
1. Throw a few chunks of Calcium carbide down the tunnel. 2. Add water. 3. Temporarily block opening. 4. Wait about a minute 5. Throw a match down the hole, igniting the acetylene.
Years ago, I was visiting the Audubon Society of Western Pennsylvania and was introduced to their semi-pet groundhog, Harriet. We don't have groundhogs in my part of Texas, so I offered to trade a Pennsylvania groundhog for a Texas armadillo.
"Good God, NO!" said the excited executive director.
"Uh, why not?" said I.
"Can you imagine what the granny-ladies who are walking our nature trails would do if an armadillo suddenly waddled out in front of them? We'd had dead grannies littering the paths!"
-------- Figuring out the igniter would be fun: The first thought that comes to mind is a spark plug, some long wires, and a salvaged ignition coil...