vision1227 wrote:
Have you checked the screw jack mechanism attached to the gearbox? It operates the limit switch on the circuirt board (thing sticking over the long slot cut into the board) through two adjustable plastic tabs (they're what adjust when you turn the small knobs on the bottom of the opener to set the limits of door travel) and attaches to the rear of the board through 4 screws: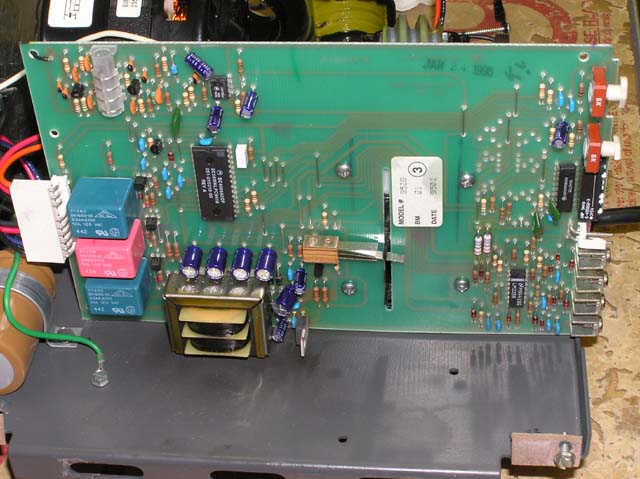 http://www.electro-tech-online.com/attachments/repairing-electronics/31372d1247409661-strange-problem-garage-door-opener-stanley_cb.jpg
The limit switch can be manipulated manually with a chopstick or plastic pen (don't use metal, as there's exposed high voltage in the opener, including at some spots on the circuit board) to make the opener stop or start. Could this screw jack have come unsychronized when you fixed the gearbox? BTW if you remove the screwjack to check the motor, the motor won't run forever but will probably stop in 15-30 seconds because there's a time-out safety feature.
Unless the Stanley T300 is from the 1980s or earlier, it measures force by measuring the motor RPM with either a round magnet or a slotted cylinder on the shaft. Could the sensor for it be bad? Optical sensors get dusty, but all sensors can have problems because of poor wiring.
How's the motor capacitor? It's a cylinder about 1-2" diameter, 3-5" long. If it fails, the motor will barely run.