There are plenty of other snakes with stripes and they usually all get called garter snakes. This is a yellow rat snake. They easily get to be 4-5 feet.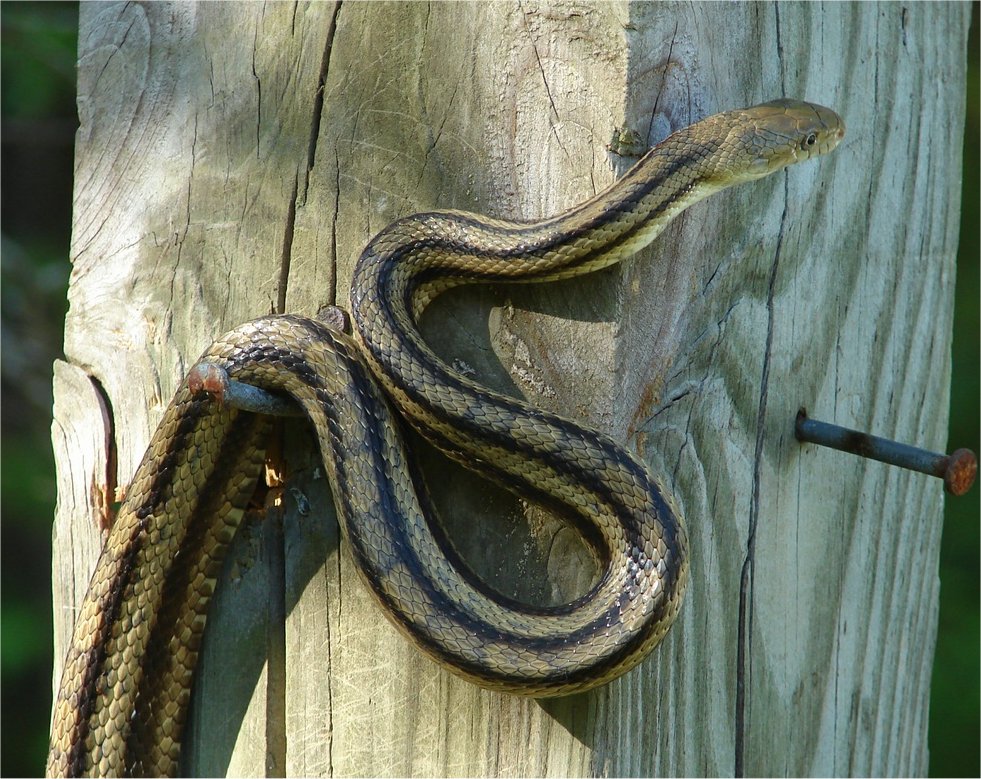 http://gfretwell.com/wildlife/adult%20yellow%20rat%20snake.jpg
When they are smaller they are a lot more "yellow"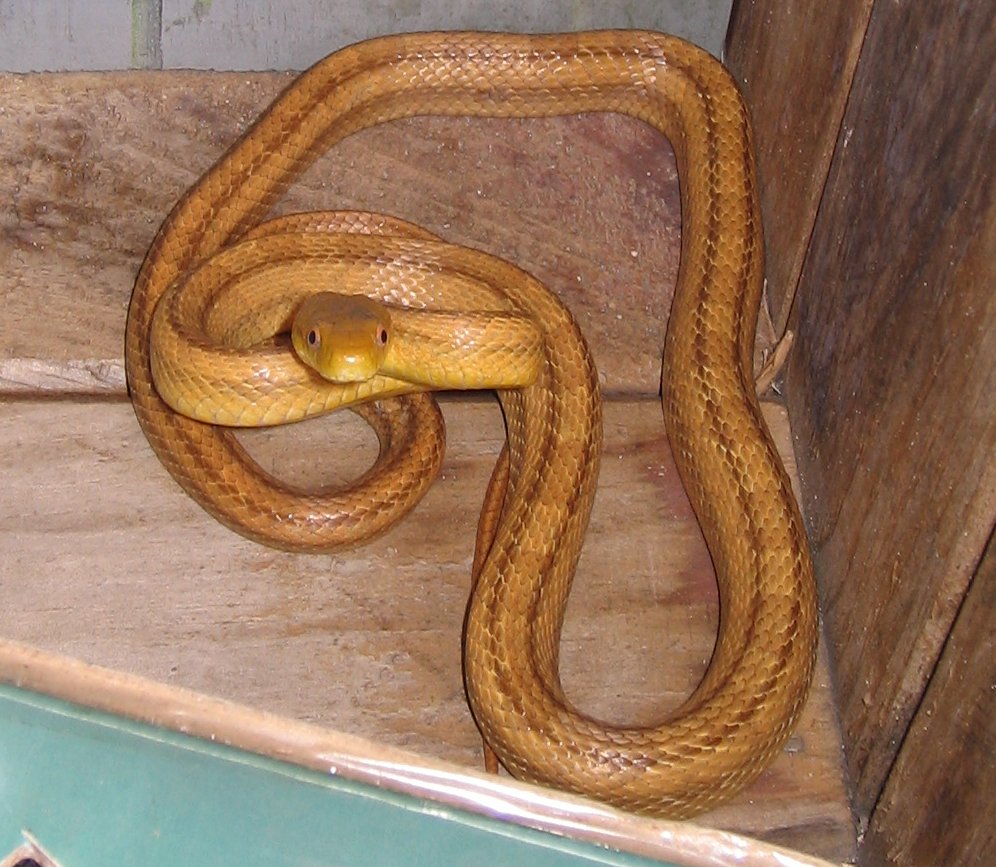 http://gfretwell.com/wildlife/yellow%20rat%20snake.jpg
The babies are different than that with the mottled spots more prevalent.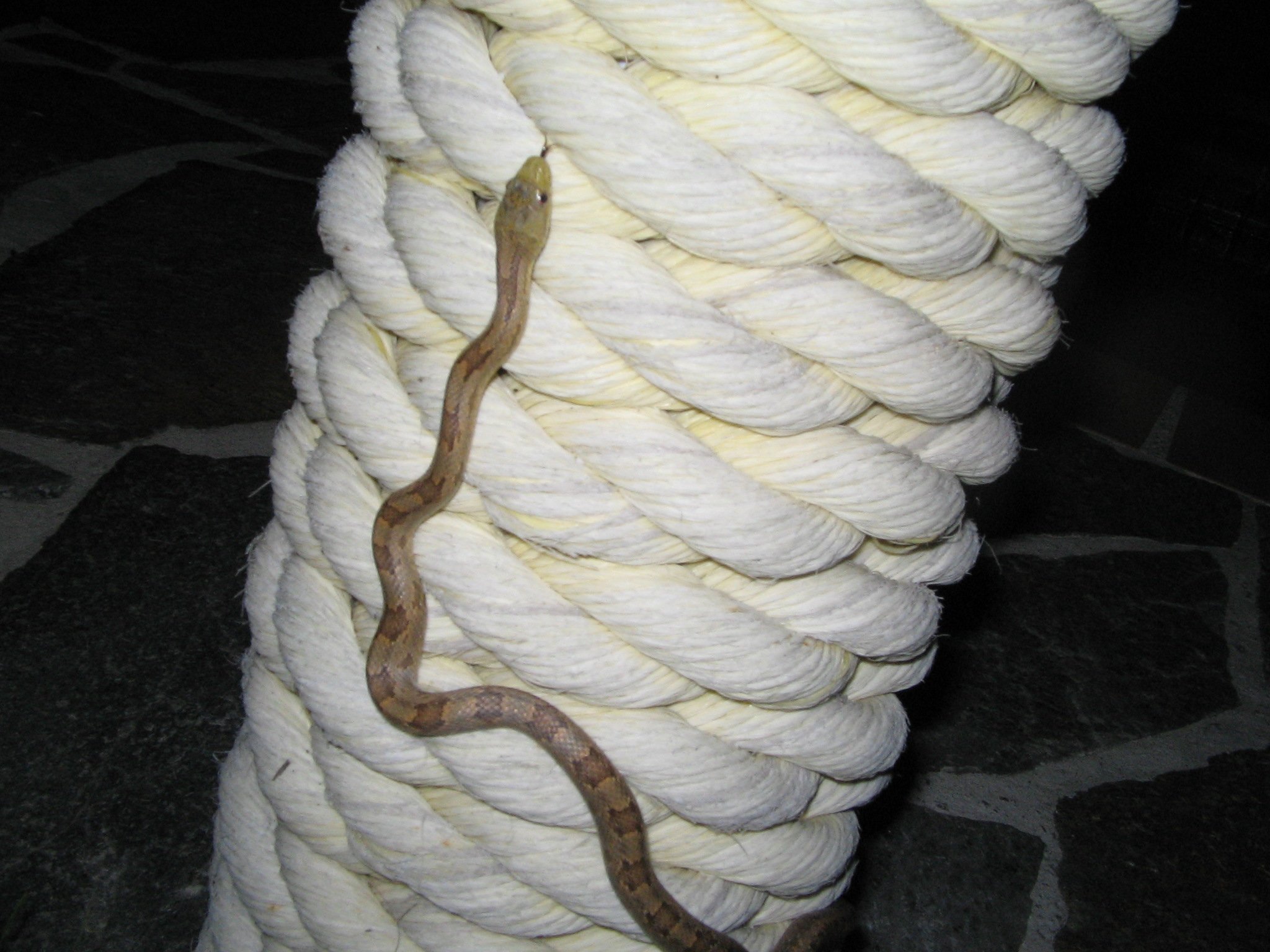 http://gfretwell.com/wildlife/baby%20rat%20snake.jpg
They are very common around my house and we like them being here. (because if that "rat" thing)
On 7/9/2015 12:01 PM, snipped-for-privacy@aol.com wrote:

Did not realize garter snakes got so big until I googled their length.
I only see garter and black snakes around my house.
My wife, like op's is deadly afraid of snakes even knowing there are no poisonous ones around here.

posted on July 7, 2015, 2:30 pm
On Tue, 7 Jul 2015 03:59:19 -0700 (PDT), herb white

Tell your wife she would rather have the snake than the rats it is eating