Hello,
Ice dispenser question:
Does anyone know how to remove the Front Cover Housing (Part #21) from the front of a Sears Refrigerator?
It is shown in the illustration below.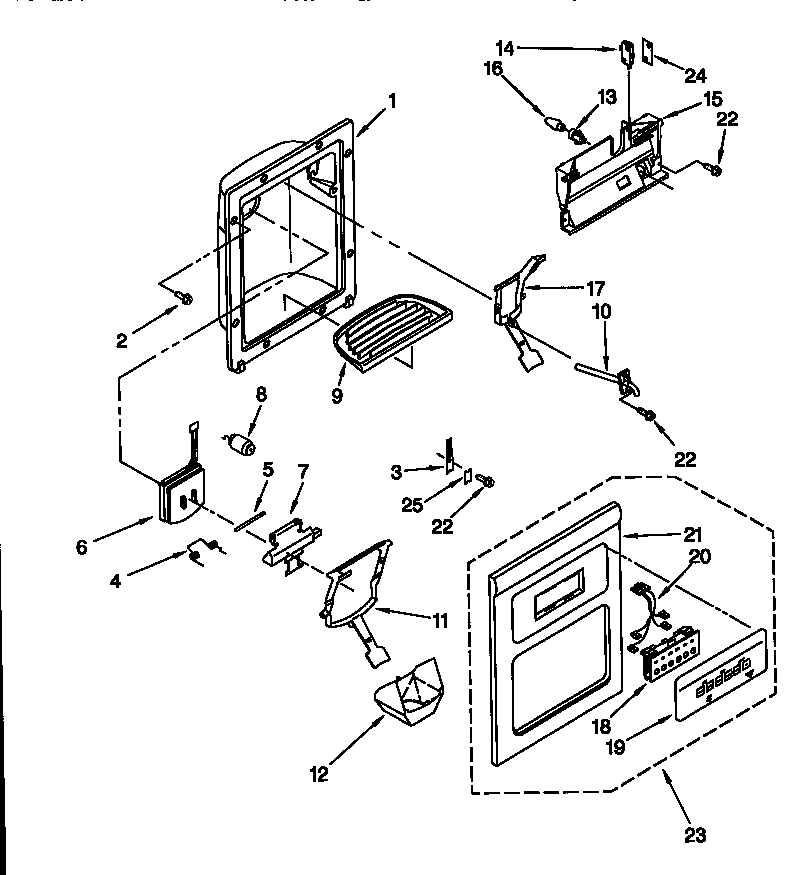 http://www.applianceaid.com/image/wp-kenmore-dispens.jpg
There are two small slots under the lowest portion of this cover where some sort of tool might be inserted.
Is there a special tool required?
Or does anyone know the trick?
Thank You