On Wed, 24 Feb 2010 15:28:03 -0800 (PST), ransley
Where are you going to pump the water to? This slab will be 4 feet below sea level if he has a surge tide 4' above grade. Even if you could pump the water out, the walls would blow in. That is the way they are designed.
This is not really supposed to be habitable space. People just cheat.
If there is actually much more than a foot of water it will probably blow out the walls anyway. There is no guarantee on the beach that this water won't have white caps on it and it might be driven with 130 MPH winds, just being a wall of water. That is why people leave.
Houses can be built to survive but you notice, even this house lost the ground floor.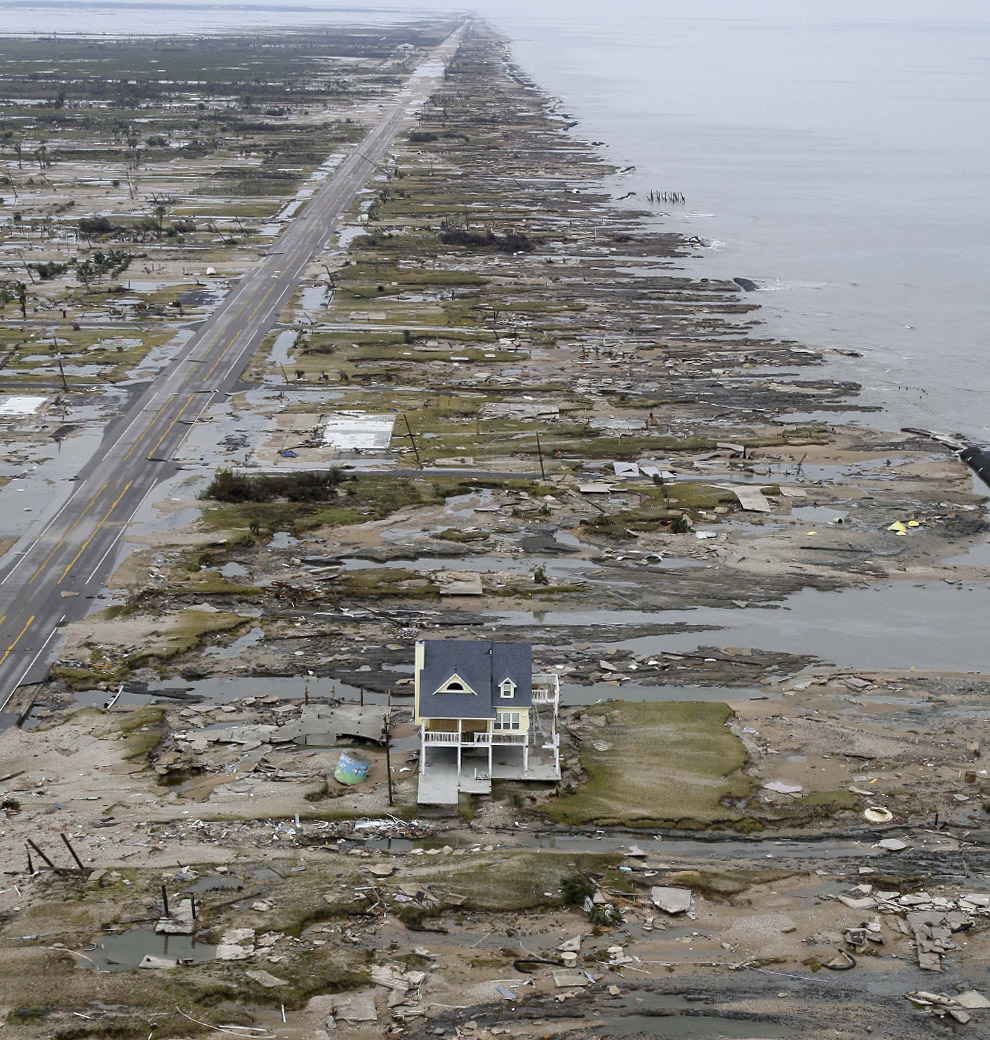 http://gfretwell.com/electrical/art.gilchrist.house.irpt.jpg
This is 150 MPH construction