On Wednesday, August 10, 2016 at 2:26:57 PM UTC-4, Ed Pawlowski wrote:
When I was stationed in Alaska while serving in the USCG, we were the official NOAA weather station for our region. Heck, we were the only
*people*
in our region. ;-)
We had one of those white shelters with slatted doors, etc. We had to go outside every few hours(?) and take wet bulb readings, dry bulb readings, etc. We had a hand-held spinner do-hicky that held the thermometers. IIRC, we'd dip the end of the thermometer, which was covered with a cotton "sock", in alcohol, spin it for some specified period of time and then record the reading.
The shelter may have started at 1.5 meters above the ground, but by mid-winter when the stairs had been carved into the snow so we could get out of the building, we'd be reaching down into the shelter to get the equipment.
This isn't the one in AK, but it's the same kind: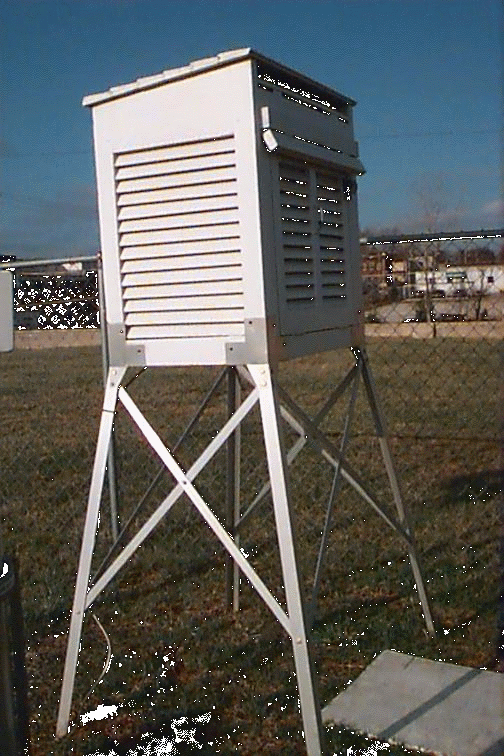 http://www.weather.gov/images/iwx/webpages/coop/crs.gif