Rebel1;3286480 Wrote: > The door is 1-3/4" thick with a foam interior. The hole is 1/2" diameter >
>
>
>
>
If it were me, I would just use a 1/2 X 1 3/4 Chicago bolt (which go by several many names, including "sex bolt") to solve all the problems at the same time. In fact, all you need is a 1/2 inch diameter Chicago screw and a 1 3/4 inch long round head screw and a washer. But, it'd be better if you could get a 1 3/4 inch long by 1/2 inch diameter Chicago bolt. Then you could just use a stainless steel round head screw and a stainless steel washer.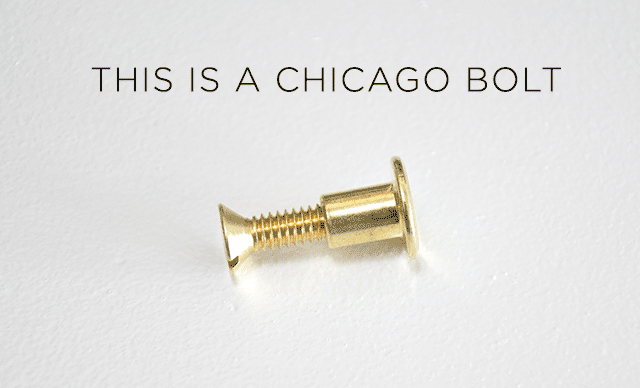 http://visualheart.com/wp-content/uploads/2014/05/leather-pull-4.gif
In the above picture, the screw is a flat head screw. One could equally well use a round head screw here instead.
Any of the places listed under "Fasteners" in your yellow pages phone directory should be able to source this kind of screw for you.
On 9/20/2014 6:35 PM, Rebel1 wrote:

I would put a touch of rusty metal primer on the bare metal before the Bondo, let it cure so rust doesn't percolate through the finish.
Check the instructions on the Bondo to see if anything more is needed. When I put Bondo of the roof of my '84 Buick, I used stainless steel wool for reinforcement, per advice of a kid at the auto supply shop :o) Worked fine; sold the old boat for $1000 in 2010.

posted on September 21, 2014, 10:58 pm
Thanks, everyone, for the excellent suggestions.
R1