The "proper way" according to who? I've drilled hundreds of holes in plexi using bits made for glass w/o any problems.. Like these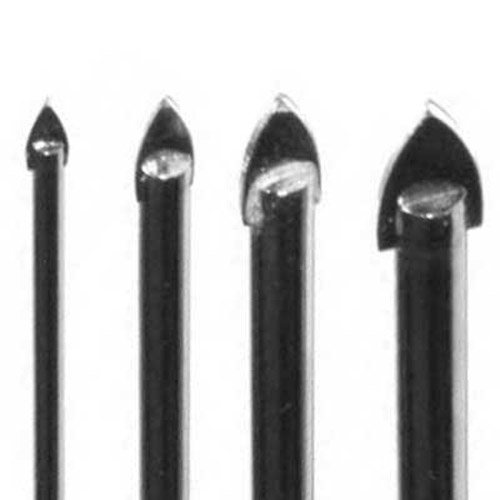 http://www.qfonic.com/images/products/4pcglsdbset/image01.jpg
I've drilled holes in plexi using masonry bits which also works well.
Hell, I've drilled plexi with brand new twist bits w/o having a problem, but of course I have a lot of experience.
I do agree that you can use a dulled twist bit, but I wouldn't call it the "proper way".
And what about when you have to drill larger holes? I know no easier way than what I described above.
Ron wrote:

I used to work with a fair amount of plexi glass and I purposely melted the holes through it by putting the drill in reverse on high speed. It made a little mess, but nothing a few seconds with a file didn't fix. Then when Lexan came out, well it was hard to screw it up. Too bad it scratches so easy.