I just went out an measured my pipes. Even though my pipes are 2 inches, the pipes on the backflow preventor are 1 inch. Does anyone know if the central unit (the backflow preventor) is the same for all 975xl product line, the only difference being that the ball valves are different, or if they indeed make this model bigger and stronger for the different dimensions? If I replace the ball valve using ones from a hardware store which don't have the tapped test leads, is this going to be a problem when they come out and inspect my back flow preventor. Do they use the test leads to hook up to the connector. I said that I bought some Epoxy Weld (carton states that it works for up to 2000psi). Do you think it will hold? How long do you think it will hold for 20F-110F temperature swings? Does anyone know if I can reweld the breaks in the lines by taking it to a muffler shop? Any idea how much that will cost and it it is worth it? Do you think an amature can reweld it? Will a butane torch get hot enough to bond bronze?


Wilkins 975XL When the parts list says tapped, does that refer to the test port tap? What is the purpose of the test port, to test the operation of the preventor in doing its job?

posted on May 18, 2010, 7:35 pm
Has anyone had any experience servicing his back flow preventer? I replaced parts (1, 15, 16) of the wilkins 975xl 1 inch, but I still have water leaking out (1 gal/min) the square hole right by part nu 15 in the diagram http://www.sprinkler.com/media/pdf/Wilkins%20975XL%20Repair%20Parts%20List.pdf Do you think replacing the spring #17 would make a difference? I did not see any damage to the funnel shaped device, but maybe it is too small to visually see?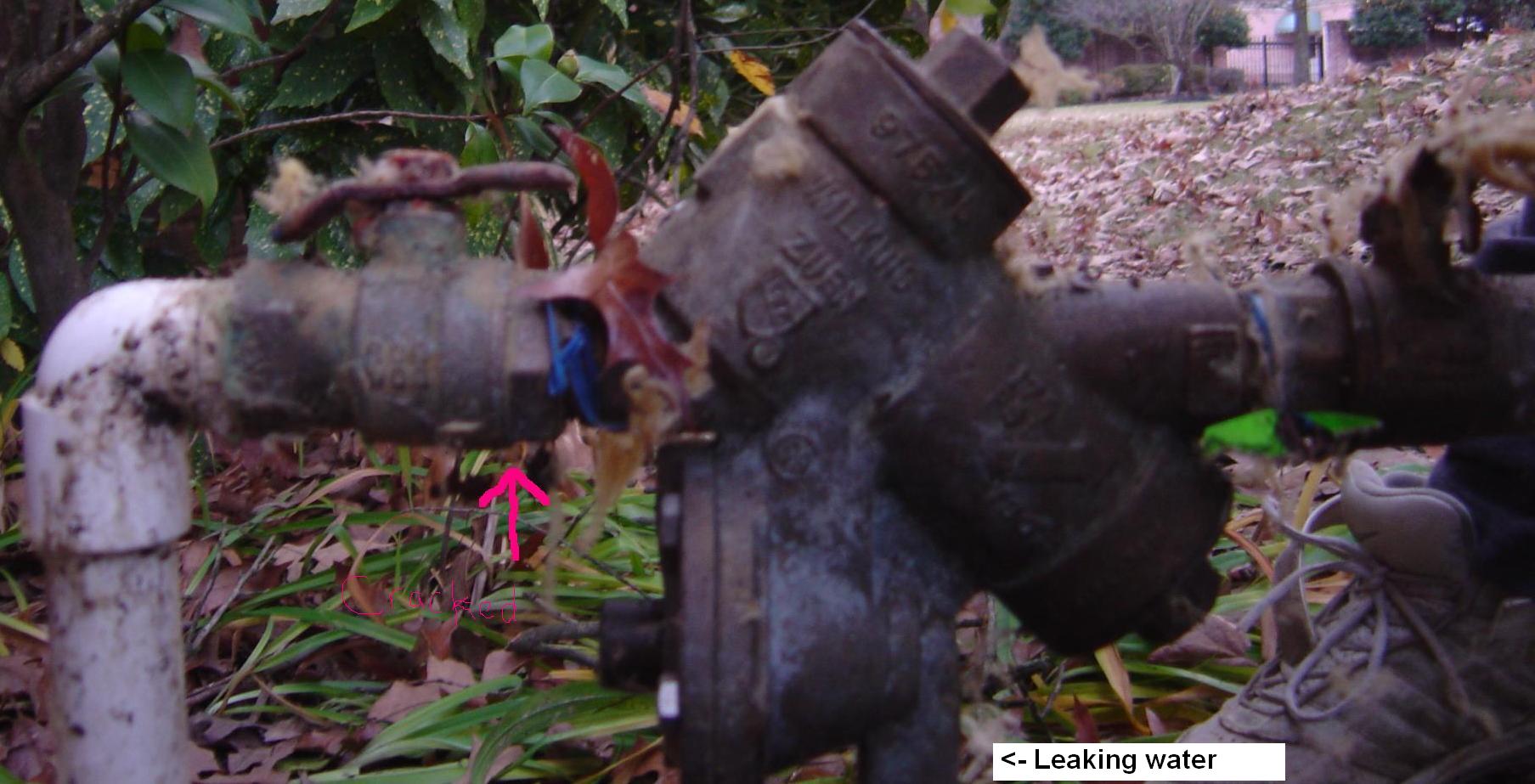 http://deodiaus.tripod.com/backflow.JPG
posted on April 8, 2010, 10:00 am
Deodiaus wrote:

There will be a cut-off just south of the city's meter. In most cases, it's actually part of the meter.

posted on April 12, 2010, 4:30 am
thanks for that info. it was buried in the mud. I put a half pipe on it attached with some contact cement called Welder.